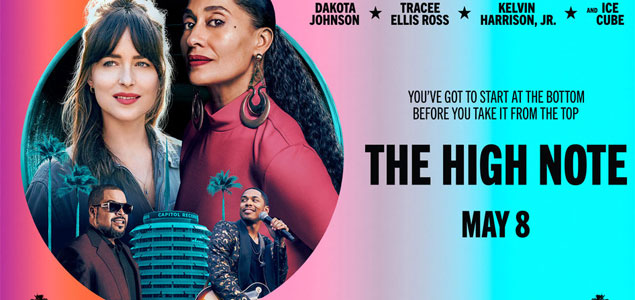 This week on the podcast we talked with out-lesbian director Nisha Ganatra. She is the director of Late Night, Chutney Popcorn, and many more TV shows and features.
Her latest feature, The High Note is her latest, a hilarious romcom, coming-of-age, and staging-a-comeback story. It stars Tracee Ellis Ross as the world's one-time biggest star. Think Beyonce but when she's coming up on 50 and hasn't had a top-of-the-charts hit in a minute. She's supported by her assistant played by Dakota Johnson. But assistant is hardly her biggest ambition — she actually wants to be a producer.
We talked about how she found this movie in the blacklist and got it to greenlight, packed with A-listers from film and pop music. We also talked our favorite romcom conventions, and why Hollywood needs to return to its classic studio film style. Ganatra also had lots to say about lesbian representation in front of and behind the camera.
Lesbian Apparel and Accessories