Team AfterEllen condemns the killings of George Floyd and Breonna Taylor, both of whom died as a direct result of police violence. As lesbians, of color and white, we support the Black Lives Matter Movement and all efforts for racial justice. In this spirit of solidarity, here's a list of books about anti-racism written by lesbian and bisexual Black women.
When They Call You a Terrorist: A Black Lives Matter Memoir
by Patrisse Khan-Cullors & Asha Bandele (2018)
On the 26th February 2012, in the state of Florida, George Zimmerman shot a 17-year-old boy to death. His name was Trayvon Martin. And he was Black. Zimmerman was the neighborhood watch coordinator for a gated community. Trayvon was there visiting family. But Zimmerman saw a Black boy wearing a hoodie as a threat and used his gun. The shooting of Trayvon Martin was a moment of mass despair for Black people across the diaspora. As was the result of Zimmerman's trial, which resulted in an acquittal. But it was also a call to action. Patrisse Khan-Cullors – along with Opal Tometi and Alicia Garza – led the rallying cry: Black Lives Matter.
Starting in the African-American community, Black Lives Matter quickly grew into an international movement against systematic racism and police brutality. When They Call You a Terrorist – the memoir of co-founder Patrisse Khan-Cullors – gives an account of how Black Lives Matter came to be. It's a book about political struggle. But it's also a story of family and community, of love and resistance.
From #BlackLivesMatter to Black Liberation
by Keeanga-Yamahtta Taylor (2016)
Keeanga-Yamahtta Taylor is Assistant Professor of African-American Studies at Princeton University. She is also an anti-racist activist and advocate of Black lives. Drawing on her academic expertise and experiences of community organizing, Taylor wrote From #BlackLivesMatter to Black Liberation. This book delivers a searing account of structural racism in America and projects set up in resistance to the state's violence. With forensic precision, she addresses why liberal notions of colorblindness and tokenism are not the answer to these widespread social and economic problems.
Taylor makes the case for Black liberation. She doesn't mess around with 'equality,' because there can be no racial equality in a white supremacist society. This book is fiercely political, and that is its greatest strength. Although the subject can be hard going – at times painful to read for a Black audience – it's an incredible learning resource.
Home Girls: A Black Feminist Anthology
ed. Barbara Smith (1983)
Home Girls is a ground-breaking collection of Black lesbian and feminist writing. Edited by Barbara Smith of the Combahee River Collective, its cultural impact cannot be overstated. As well as more traditional essays, there are poetry and photographs – Home Girls pushed the boundaries of what an anthology could be in form as well as content.
With radical honesty, the authors explore what it means to experience anti-Black racism. And they do it mostly from a lesbian perspective. Contributors include Audre Lorde, Alice Walker, Gloria T. Hull, and June Jordan. Subjects cover everything from butch/femme dynamics, to racism in the Black community, to the politics of belonging.
This book would be a welcome addition to any lesbian's bookshelf. Published by Kitchen Table Press, a radical independent publisher co-founded by Smith and Audre Lorde, it gives truth to an old maxim: to exist is to resist. Kitchen Table was founded to amplify the the voices of women of color – often overlooked in mainstream publishing. Every aspect of Home Girls is grounded in Black lesbian history, culture, and politics.
Movement in Black
by Pat Parker (1978)
Pat Parker's poetry will nourish your soul and light a fire in your belly. Movement in Black contains poems about romance, friendship, and the joy Parker found in being around other Black women. Her writing also confronts violence against women, Black people, and lesbians – and reminds readers that Black lesbians are vulnerable to a combination of all three.
Sadly, her words on cruelty and oppression are just as relevant today as when they were written – over forty years ago. It is devastating that so little has changed in those decades, but it is a testament to Parker's insight that this collection resonates with generations of readers.
Unapologetic: A Black, Queer, and Feminist Mandate For Radical Movements
by Charlene A. Carruthers (2018)
Charlene Carruthers is an activist, organizer and vocal opponent of police brutality. Her work with the Black Youth Project 100 challenges the racism, sexism, and homophobia embedded in society. And now, with Unapologetic: A Black, Queer, and Feminist Mandate for Radical Movements, her message reaches an even wider audience.
With Unapologetic, Carruthers gives a fascinating account of the Black radical tradition. But where the focus is typically on straight men like Malcolm X and Martin Luther King, Carruthers highlights the work of the lesbian women and gay men who are too often overlooked. She raises vital questions about who is viewed as a leader in liberation politics, and why.
Her careful citing of Black lesbian feminists is a celebration as much as an education. By highlighting the work of Barbara Smith, Audre Lorde, and the Combahee River Collective, Carruthers points out that their work is often a much more effective blueprint for freedom than that of their straight male peers.

by Audre Lorde (1988)
No list of Black lesbian perspectives on anti-racism would be complete without the late, great Audre Lorde. In this collection of essays – reprinted by Ixia Press in 2017 – Lorde reflects on everything from lesbian parenting to living with cancer. Like Pat Parker, her words are as urgent and necessary today as they were at the time of publication. Lorde challenges racism in the lesbian community, opposes white supremacy, and gives a radical critique of sexual practices that eroticize power disparities – issues that all continue to be pressing.
"I knew, for example, that the rage I felt and kept carefully under lock and key would one day be matched by a similar rage in my children: the rage of Black survival within the daily trivializations of white racism. I had to discover ways to own and use that rage if I was to teach them how to own and use theirs, so that we did not wind up torturing ourselves by turning our rage against each other. It was not restraint I had to learn, but ways to use my rage to fuel actions, actions that could alter the very circumstances of oppression feeding my rage."
Lorde's words can be found on feminist t-shirts, tote bags, and Twitter bios. But her work amounts to so much more than pithy slogans. Like everything Lorde published, A Burst of Light contains pearls of wisdom that continue to light the way for feminist and anti-racist movements.
Women, Race, and Class
by Angela Y. Davis (1981)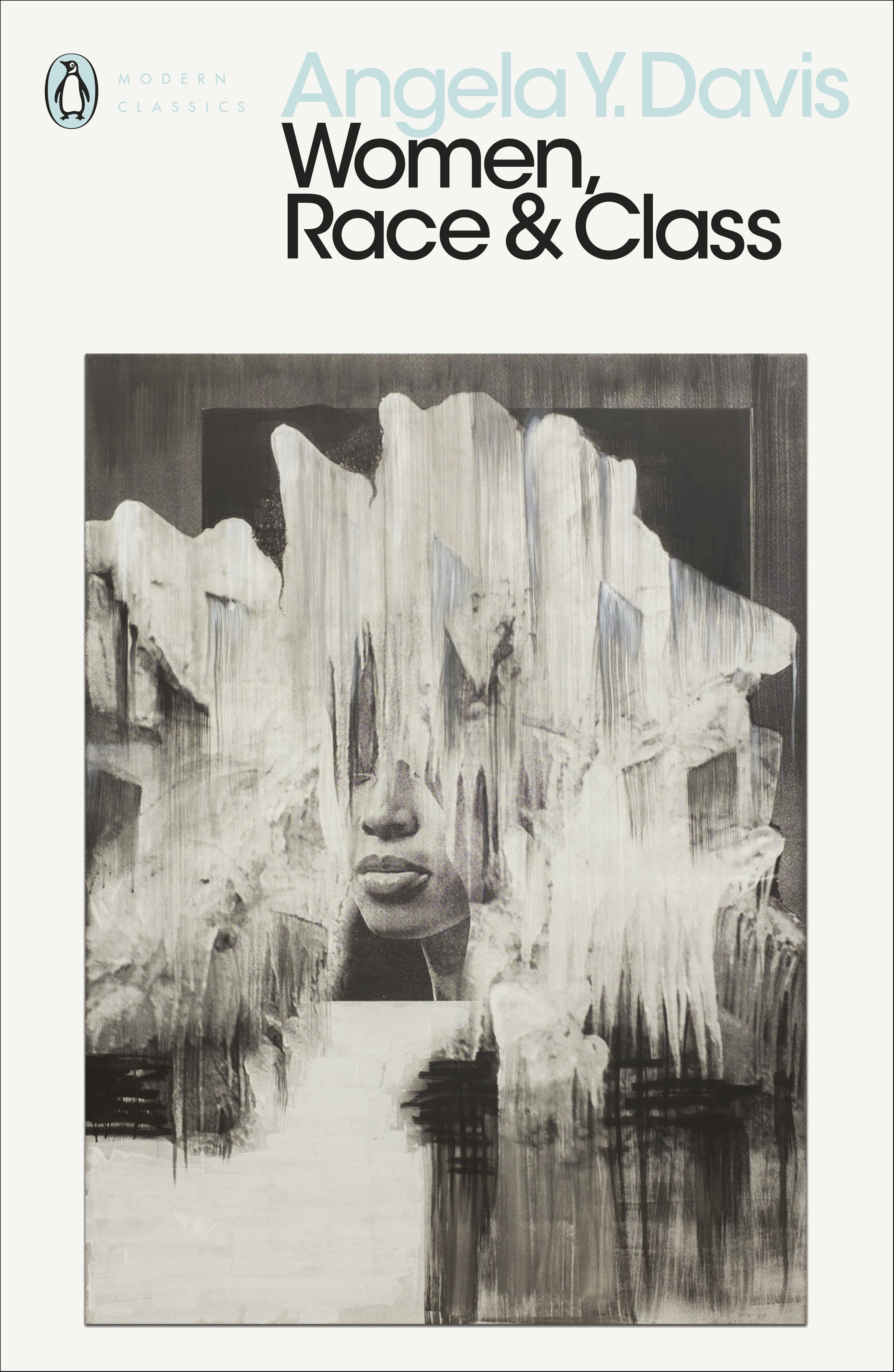 Intersectionality has become something of a buzzword in the decades since Kimberlé Crenshaw coined the term. But the principle of intersectionality – the idea that misogyny and racism overlap in Black women's experiences – has been alive in Black feminist organizing for over a century. No book encapsulates those principles better than Women, Race, and Class. In these pages Davis gives a history of African-American women's oppression, challenges racism within the feminist movement, and brings a much-needed class analysis to the politics of domestic labour (often glossed over by her white feminist contemporaries, such as Betty Friedan).
This book is a comprehensive guide to Black feminist theory and practice. Whether you're well-read on the subject or looking to learn something new about Black liberation politics, this book has plenty of answers to give.