Whether you're a lesbian or you're a heterosexual parent that just wants to raise open minded kids, these are all great books that highlight lesbian motherhood. My favorite books and other media about lesbian moms are the ones that don't even talk about how there are two moms – that might sound silly, but the whole point is to really normalize same sex parents and not make it something that's different. 
I want stories about two mom's and their kid going on hikes, or building a bird house, or doing anything that a family with heterosexual parents would do. I want kids raised in heterosexual families to see that kids with lesbian moms are just like them and I want kids with lesbian moms to see themselves in the characters they are reading about in a way that they couldn't before. 
It's also important for children with lesbian moms to be able to read stories and have that " Just like me!" moment. Kids need that. It's great to read about kids who are different from you, but sometimes you need to be able to truly see yourself in a character. That is what helps kids fall in love with books and develop into little book worms. Diversity and representation in stories is really important. 
Here are a few of my favorites:
Heather Has Two Mommies
Heather Has Two Mommies by Leslea Newman. This book feels directed at kids that don't have lesbian parents, but my daughter enjoyed it as well. It starts off by listing all of the ways that Heather is just like you, the reader- she has a dog, plays outside, like art – and then reveals that she has two moms. I liked the wording on this and found it a really appropriate way to break it down to young kids that families can be different in some ways and still just regular people, just like them.
Mommy, Mama and Me
Mommy, Mamma, and Me is another book by Leslea Newman. It's board book style which makes it appropriate for the youngest of readers. This story talks about two gentle and kind mothers caring for their baby and just tells the story as if it were a mother and father making it a great book for normailizing homosexual couples early on in your childs life. As a bonus, the lesbian couple in the story is interracial. Leslea also wrote a gay father counterpart called Daddy, Papa, and Me.
My Two Moms and Me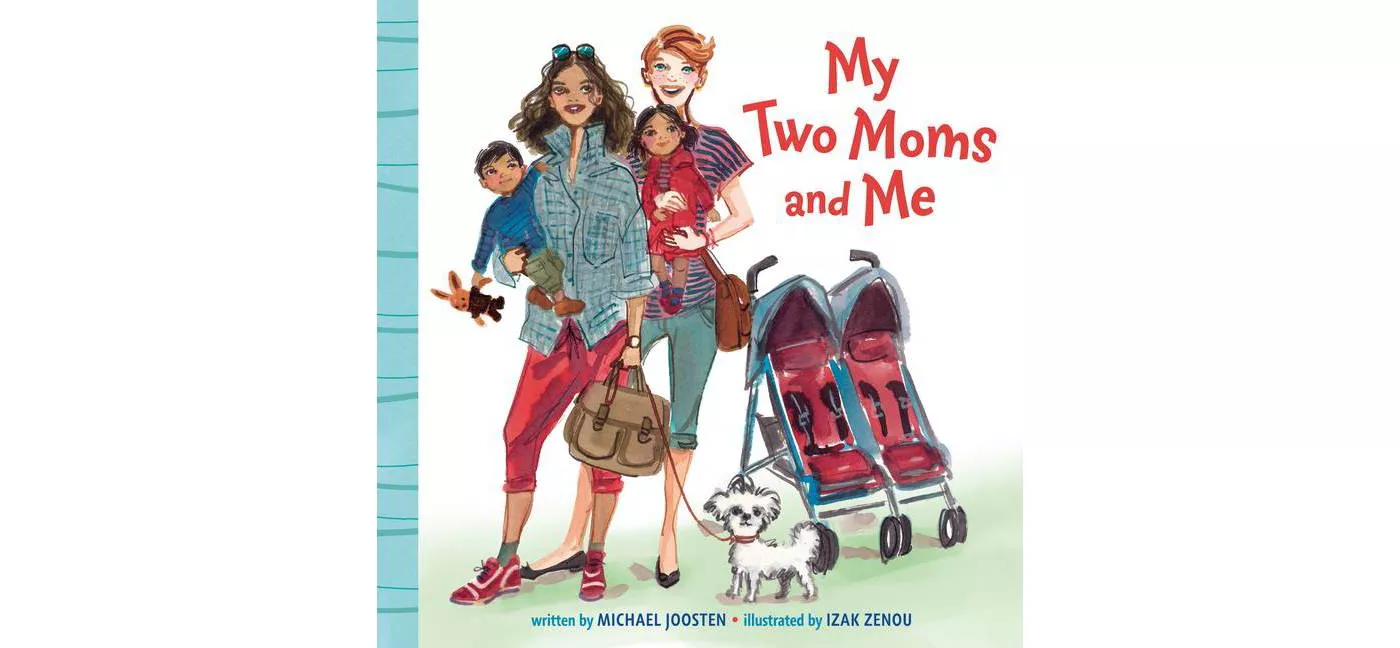 My Two Moms and Me by Michael Joosten is a book about a little girl having breakfast and going to the pool with her moms. As a bonus (and even more difficult find if you're looking for broader representation), one of the moms is a bit on the gender non conforming side and the couple is interracial.
Zak's Safari
Zak's Safari by Christy Tyner – Is geared specifically towards kids of lesbian parents that were donor conceived. This story gets into the facts about how you need sperm and ovum to make a baby. The author believes it's important to talk to donor kids about this early. It also tells a sweet story about two moms of different races falling in love before the baby arrived which makes it unique.
Keesha and Her Two Moms Go Swimming
Keesha and Her Two Moms Go Swimming by Cheryl N. Clarke is the story about a black girl and her interracial moms. As you might expect, they go swimming!
Molly's Family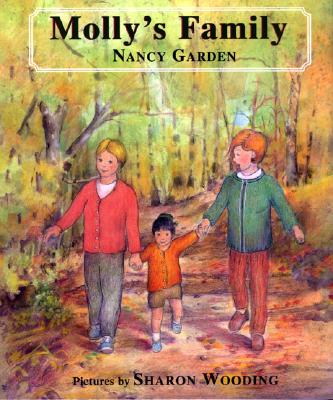 Molly's Family by Nancy Garden is the story of a little girl whose classmate tells her that her family isn't a family because she has two moms. This book would be perfect for a child who has been bullied because of same sex parents or for a child with heterosexual parents that needs to learn that differences are ok.
In Our Mothers' House
In Our Mothers' House by Patricia Polacco is the story of two gender non conforming mothers that have adopted children. This book is great for showing how very different the members of a family can look, all while loving one another so much. The story is heart warming and genuine. It is the only book that I could find where both mothers are gender non conforming, which is the case in my own family as well. This book is the true story of the Pollacco family told from the point of view of their eldest daughter.
My Mommy, My Mama, My Brother and Me
My Mommy, My Mama, My Brother and Me by Natalie Meisner is a lovely heartwarming story about a day at the beach for an interracial lesbian couple and their two young sons collecting seashells and other nautical treasures. The watercolor illustrations in this book are especially lovely.
The Flower Girl Wore Celery
The Flower Girl Wore Celery – This is the story of a young girl excited to be the flower girl at her cousin's wedding. She is shocked at first to learn that the wedding will have two brides. This is a great way to introduce kids to new ideas and stories about families that aren't like theirs. The wedding is also Jewish which adds to the diversity of the tale.