Bridget McManus is a busy lady. She writes, directs, produces, acts and, most importantly, is a hilarious comedian following in the footsteps of other lesbian comedians like Ellen DeGeneres and Suzanne Westenhoefer. She's also the Vice President of Development at Tello Films and a former AfterEllen writer. We caught up with Bridget after ClexaCon to get her opinion on everything from being a "professional lesbian" to the current state of lesbian representation on screen.
AfterEllen.com: Looking at your resume, the word that immediately comes to mind is "hustle." You're hustling your tail off, doing shows like "Transparent," working with Queen Latifah, doing your own stand-up, and also working with tello Films on its in-house programming. How do you find the energy to do it all?
Bridget McManus: I don't. I'm always exhausted! I work as a warm up comic on a Fox talk show called The Real. The audience arrives at 6 am, we shoot two to three shows a day and then wrap at 4 pm. So my evenings are dedicated to stand up shows and doing my real creative work. I'm in pre-production on a new tello Films lesbian romantic comedy series called Alice & Iza, starring Guinevere Turner, repackaging Happy Wife, Happy Life for television, rewriting three TV pilots and my feature film passion piece Pretty Pissed with an all-female cast. I stay up into the wee hours of the night, sleeping for a few hours and then getting up and starting all over again.
AE: What does success look like to you?
BM: Lying in a hammock, reading a book with my wife and animals squished next to me as we try not to fall off. I plan to have my own production company and create original content for film and television. And, yes, all my content will be women-centric and super gay. Obviously!
AE: It's rare, but there really does seem to be such a thing as a "professional lesbian" (whether intentional or not). The majority of your professional career has revolved in a significant way around the lesbian community. Do you feel like a professional lesbian?
BM: I've always identified as a professional lesbian because I've been out since the beginning of my career. So much of my work has been for queer media outlets and has prominently featured lesbian stories and characters. I will happily claim that title.
AE: I want to talk for a moment about "Happy Wife, Happy Life" (HWHL) because I binged it this weekend and I thought it was hilarious. But it's also quietly revolutionary, because gay marriage has only been legal nationally for three years, so to have women talking about their wives and their marriages is really a sign of progress. Right now, HWHL episodes are about five minutes long. Where does HWHL go from here? Are there plans to make each episode longer?
BM: We want to keep the episodes at their current length for the web, but we do have a longer format mapped out for television. We've already shot three seasons of the show. Season 1 is on tellofilms.com, Season 2 is on YouTube and Season 3 launches Sunday, June 3. We recently shot some bonus episodes at ClexaCon with a live audience in Las Vegas, and those will debut this summer.
AE: If you weren't a comedian and actress, what would you be?
BM: A courtroom sketch artist, because I love the law and I love to draw. My heroes are Judges Judy and Ruth Bader Ginsburg. I want to be in a thrupple with these two. Or, if I had a time machine, I would be on that fitness competition show American Gladiators. My gladiator name would be THE BRIDGE!
AE: You are the Vice President for Development at Tello Films, which in addition to HWHL streams your projects "Maybelle," "McManusLand," "Brunch with Bridget," and one of your stand-up shows. What do you see as the current climate for the creation of lesbian content in Hollywood and how do you see that changing over the next five years?
BM: Lesbian content has always been on the rise. Now, the question is will all the abundant indie queer content get mainstream attention? Will queer people be the focus of big budget studio projects? I think yes, inevitably. That's why it's so important for us to tell our own stories, to be involved in development and production. We can't just rely upon the goodwill of straight allies to greenlight our projects, we need lesbians in those positions to make those projects happen and reflect our authentic lives. I'm very heartened by the success of Lena Waithe and her efforts to bring more queer artists and artists of color into film and television. That's what it's all about. We should all be doing our best to make it easier for those who will come after us.
I'm so proud to work with such creative out women. My wife will be releasing her first EP "Hummingbird" this year and she can't help but be gay in all her songwriting. My Happy Wife, Happy Life co-creator, Cat Davis has been making queer content for over a decade, from AE's Cat on The Prowl, to Is This Awesome? with Fortune Feimster and our short-lived news satire series We Have Issues. And Christin Baker's tello Films platform is a lesbian dream. I only wish I had access to that video vault when I was a little gayling growing up.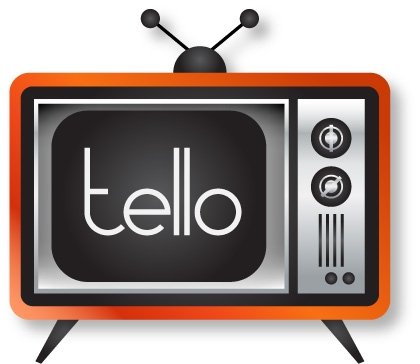 AE: Recently, Amazon Prime made it significantly easier for small-time, independent filmmakers to get their content onto streaming. Many of these LGBT films aren't operating under non-compete contracts, so they air on multiple streaming services. Does this lowering of the distribution bar incentivize more LGBT content to be made?
BM: I'm no expert on distribution, but I think that making LGBT content as widely available as possible is often for the best. We're still grossly underrepresented in mainstream media, and independent outlets are often our best hope. Viewers and creators alike need as many points of access as we can get.
AE: What's missing from the LGBT side of the entertainment industry right now?
BM: I still feel that the "L" is left out of LGBT representation far too often. And when we are represented, it's often in projects directed or created by straight people, usually men. The lesbian films that have achieved the most mainstream success in the last couple of years have all been directed by men (Blue is the Warmest Color, Carol, Disobedience). I like these films, but I don't think they get our stories exactly right. I want to see more films and television shows created, directed and starring queer women. There is no shortage of us available for those jobs, so hire us!
AE: You and your wife Karman Kregloe ( former editor in chief ) both wrote for AE several years ago. Since then, there have been a lot of changes in terms of lesbian representation on the big and small screen. What has surprised you most, and what has given you the most hope?
Compared to when I started working with AE ten years ago, there are more outlets for distribution of lesbian content, more online programming, more prominent women coming out as lesbian and bi. We are an unstoppable force!
AE: From about 2002 to 2008, AfterEllen was pretty much the only blog in the world exclusively tracking lesbian representation issues. Today, you can read about representation in the Huffington Post and many other mainstream pop culture outlets. This diffusion of criticism has brought mainstream attention to issues like "Bury Your Gays," but has it also diminished the importance of spaces specific to our community?
BM: Not as long as mainstream outlets aren't the only places for us to go for our information and representation. I think we have to preserve our own spaces, where our perspectives and needs are prioritized. That's crucial. But I also think it's great if our allies (and LGBT people who may not be aware of those independent queer outlets) can be informed by the mainstream. It may even end up leading them to our independent outlets. I'd much rather read a review of a lesbian film by a lesbian writer than a straight writer in a mainstream publication. I want to see my perspective considered, and I think a fellow lesbian is more likely to "get it." And if straight people get a lesbian perspective that they might not have otherwise considered, then there's an opportunity for greater understanding.
AE: What is your all-time favorite AfterEllen article?
BM: The November 2008 article titled, "Celebrating Lesbian Marriage."

The founder of AE, Sarah Warn, wrote the article after the passage of the discriminatory Proposition 8, which deemed gay marriage in California to be illegal once again. The article featured a photo spread of happy lesbian couples who were married during the six months it was legal, including Ellen DeGeneres and Portia de Rossi, Jewelle Gomez and Dr. Diane Sabin, and even my wife Karman Kregloe and I, who were both contributors at AE at the time. Prop 8 devastated me, and Sarah's piece reminded me that love conquers all. I found it to be quite healing.
AE: Who are the gay writers whose work everyone should be reading right now?
BM: Where do I begin?! Everything by Ali Liebegott. Beth Pickens's newly released "Your Art Will Save Your Life" is an important love letter to artists everywhere. Alison Bechdel's staples, "Fun Home" and "Are You My Mother?" Lisa Dickey's fascinating Russian travel memoir "Bears in the Streets", David Sedaris's "Theft By Finding" and Elizabeth Gilbert's "Big Magic."
AE: It still feels like there's overt discrimination against out LGBT actors. Has an out gay actor even won an Oscar in the last two decades? When everyone knows Hollywood is so super gay, why are actors still seeing their careers (Matt Bomer and Ellen Page spring to mind) stall out after they come out?
BM: The fact that we are still fighting for our civil rights is proof that there is still a lot of work to do in terms of straight people "getting" us. It's ridiculous to me that coming out should hinder an actor's career. Queer people have been playing straight roles since the beginning of the entertainment industry, so we obviously have the ability. That's why it's called "acting"!
I think we have to prioritize our authenticity and continue to come out, regardless of any fears we have about our success. It doesn't seem to have hurt Ellen DeGeneres, Lena Waithe or Janelle Monae. We will always excel, because that's what queer people do. We just have to keep being our out and amazing selves, and the rest of the world will eventually catch up with us.
AE: You recently spoke about the importance of the word lesbian on The Advocate's podcast. AE's mandate is also to uphold lesbian identity and culture. Is there anything you want to share with AE readers about that?
BM: I personally identify as a lesbian so I take pride in using that word to describe myself. As a queer kid growing up, I was fearful using the word "lesbian" because that meant, I'm gay and there is no going back. Of course there was no going back because I was born a lesbian. The most important thing now is that everyone on this planet should be able to identify the way they want to. I had a recurring role on season four of Transparent, and on my first day on the set I walked in and was given a name tag on which to write my preferred pronoun so the cast and crew knew how to reference me. That was so refreshing. Every work environment should aim for that kind of inclusion.
AE: Finally, if Hollywood said there could only be ONE lesbian comedienne other than Ellen DeGeneres, who would win in a cage match, you or Kate McKinnon? What are you bringing to the fight that's going to win the day?
BM: Are we talking about a physical fight? I've actually already had a pillow fight with Kate McKinnon, documented on my old AE show Brunch with Bridget. Kate is lean and scrappy, but I think on body mass alone, I could take her. If it's a weirdo competition, I might bow to Kate because she has no limits. She goes there and really commits to every joke and every bit, and I greatly admire that about her.
Watch 'Happy Wife, Happy Life' on tello and here is a preview of the lesbian comedy gold the show aims to deliver: