It's that time again, astrology Lesbians! We are back to give you the 4-1-1 on all things Gemini season. There is change in the air, and we are here for it.
First things first, let's get down to the details. Gemini season leaves earthy Taurus, letting in some air. Likewise, we also are kicking things off with a Lunar Eclipse on May 26, and entering Mercury Retrograde. Expect rapid changes in your life, as well as communication difficulties and technology mishaps. It's going to be a rough Gemini season, but a transformative one at that.
Without further ado, lez jump right into your monthly horoscopes!
Aries (3/21-4/19) Horoscope
This month is all about balance for you, dear Aries. You will be cultivating balance in the most important areas, like your personal life and work. In order to achieve this, you need to be doing things that feed your soul. Find something outside of your day-to-day responsibilities that fuels your inner fire. Chase that feeling, and the rest will happen naturally. You fiery angel, you!
Taurus (4/20-5/20) Horoscope
You birthday has come and gone, little Taurus, but that does not mean you have to stop celebrating! This month, you are being called to celebrate (or take care of) you. Relax, take a breather. You have been running around frantically for a month, and now it's your time to slow down. Find your inner peace, and let that beautiful soul of yours shine. You deserve it!
Gemini (5/21-6/20) Horoscope
Happy birthday, sweet Gemini! It is your turn to party, and celebrate you. However, you may find that this month there has been a delay in achieving something you set your heart on. That's okay, because you will be transforming and growing this month, and you may need to leave some things behind you. When you come out on the other side, you will be stronger than ever before. Believe it.
Cancer (6/21-7/22) Horoscope
Darling Cancer, this month you may find yourself feeling a little insecure. Don't fret, your loved ones will have your back; expect them to tell you a lot about what they find to be impressive and alluring about you. Maybe this is exactly what you need to hear to get you back on your feet, little Moonchild. You are so incredible, and you deserve to feel that way about yourself. You are amazing!
Leo (7/23-8/22) Horoscope
You have been working so hard, magnificent Leo. The groundwork for your latest project is finally done, even if you haven't yet realized it. Sit back, relax, and let the fruits of your labor unfold. You deserve to take a break every now and then, and enjoy the little things in life. Maybe take this month to rearrange some things in your home, paying attention to the details. Whatever fuels your creative spirt, Leo!
Virgo (8/23-9/22) Horoscope
You always pay attention to detail, Virgo, and that will not change this Gemini season. You may not want to hear it, but this month you will be finishing what you started; tying up all those loose ends. However, you do love to be productive, so let that energy shine through as you take on these various projects. The praise you receive for completing these things will outweigh their tedious nature and leave you feeling powerful. Trust it.
Libra (9/23-10/22) Horoscope
Have you been feeling tension with someone, Libra? Don't worry, this month you will watch that person completely transform. While this isn't directly about you, per se, it opens you up to a lot of thoughts and feelings that you may need to work through. Take some time to journal about how you feel, and what you hope for in the future (with or without) this person. Let the negative energy go, Libra!
Scorpio (10/23-11/21) Horoscope
Gemini season will invite in transformation for you, dear Scorpio. This is because you have changed your mind about a certain possibility in your life. Once you do this (or have done it) you will notice a shift in your way of thinking, and maybe receive new thought patterns from others along the way. Be open to receiving good news, and don't shy away from optimistic people like you tend to do. You are allowed to be happy, Scorpio. Believe it!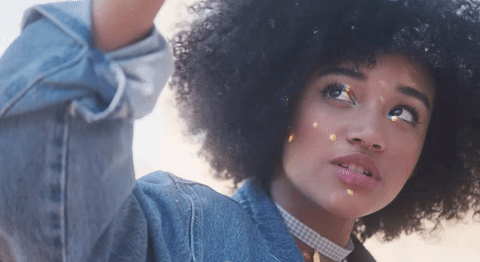 Sagittarius (11/22-12/21) Horoscope
Gemini month is going to be a weird one for ya, Sagittarius. This is because for once in your life, you just want to stay home. You probably won't feel like going out too much, and that is really unlike you. However, this is good! Allow yourself to find comfort in being alone, and take some good old fashioned me time. Life will pick up again next month, so enjoy these slower moments for now. Be present. You can do this!
Capricorn (12/22-1/19) Horoscope
You are amazing at achieving all of your career goals, Capricorn. Because of this, you don't spend a lot of time working towards goals in your personal life. Gemini season is here to remind you that you deserve the best! Take some time this month to practice self care, and really reflect on what you need in your personal life. You deserve to be happy in all areas of your life, and give yourself a break every now and then. You may even like it!
Aquarius (1/20-2/18) Horoscope
You are going to be taking major risks this Gemini season, Aquarius! You are wanting to kick start something that only you believe in, and that's okay. Jump in with your whole heart, and you will find that this project will be a fruitful pursuit. When you come to moments where self doubt is high, remind yourself that you have the power to achieve your dreams. It all starts with that first step!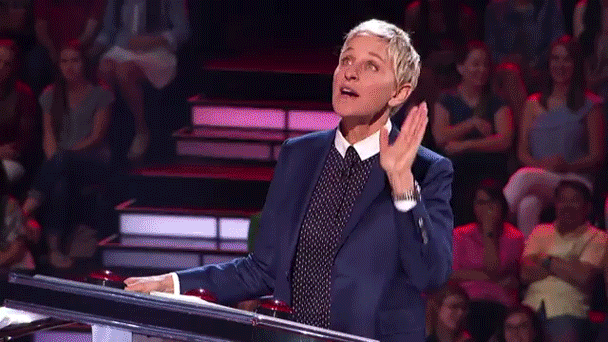 Pisces (2/19-3/20) Horoscope
You are going to face some major decisions this month, Pisces. You have no trouble at all with listening to your heart, but sometimes your head is the one thinking logically. That said, take some time to reflect on what it is you want; what direction do you want to take your life in? Maybe take a chance on yourself, you never know how things might work out down the road.