If you're like us, you're probably always on the hunt for new music 24/7. There's so much out there and it can be difficult sometimes to find solid tunes that feel authentic to you. That's why AfterEllen has got you covered. Whatever kind of music you're into, there's probably a lesbian out there killing it in that genre. Or if you just want to find some new tunes that are gay AF, we've got you on that, too.
Without further ado, here's a roundup of emerging lesbian and bi musicians to add to your playlist immediately:
Olivia Klugman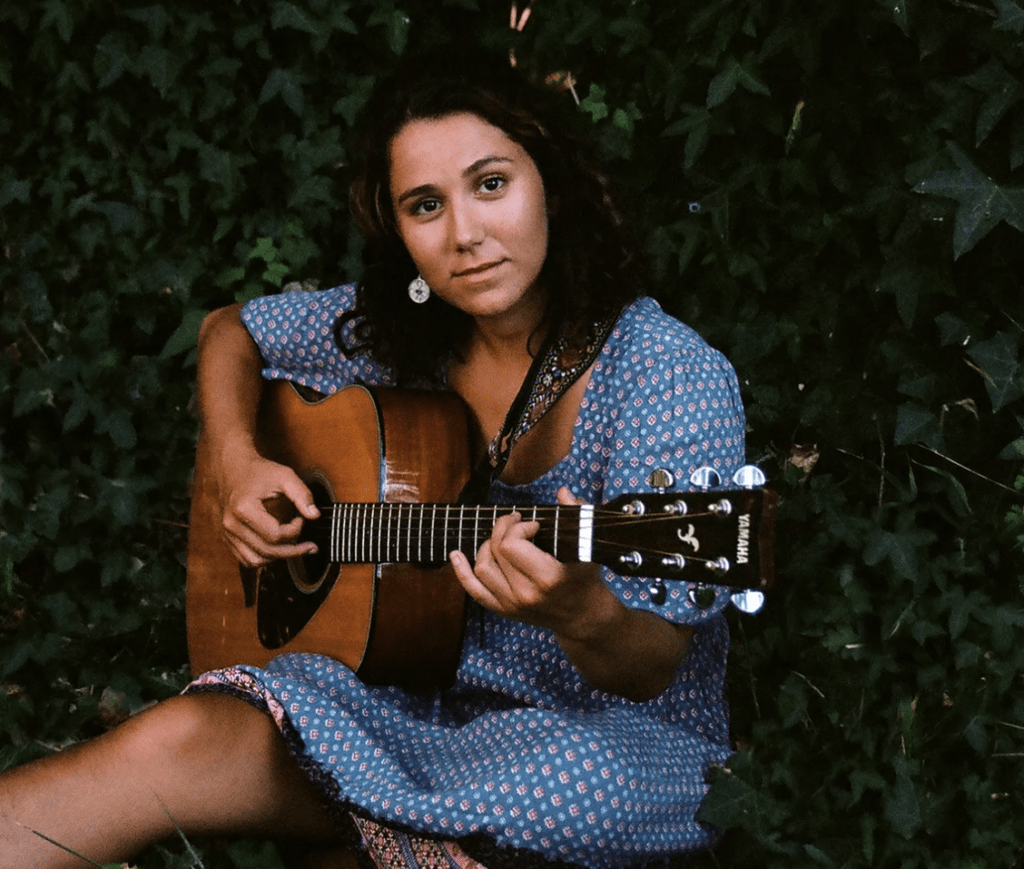 Olivia's new single "Not Forever After" serves us major T-Swift vibes, as she tells her story in a raw and honest way. Originally from Portland, the singer-songwriter combines her woodsy roots with 2020s' pop, creating a signature folk sound that's modernized as well. The single is all about finding yourself, and is definitely worth listening to.
Ci Majr
If you're in the market for some cute lesbian marriage content, Ci Majr's new music video for "Guillotine" is the bop for you. The video features her wife Anna, and has our lesbian hearts screaming. Majr's music is intrinsically indie-pop in a way that soothes the soul. You can check out Majr's full EP out on April 16th, called Side Effects.

Julia Gomez
Julia Gomez is certainly an emerging artist to watch! Her new single "Cry Over You" has an alt-pop vibe that screams lesbian from the rooftops. Gomez is new to the music scene, but has been a musicians forever, finally releasing some music! If you're into an alternative mood, Gomez is certainly worth bopping to.
Devyn Moon
Devyn Moon brings her struggles to her music in a beautifully artistic way. Her new single "Fast As I Can" premieres on March 26th, making it her first release of 2021; she will be using the proceeds to help rebuild her family home after a devastating storm in Houston, TX. However, you can listen and watch the official video for her song "Remedy" now, and experience the raw passion and energy she posses; bringing her love straight into her music.
Dodie
You may have heard of dodie before, but she still is our resident emerging bi artist! dodie, at just 25-years-old, has already built a music career and lived a lot of life, but has yet to release a debut album. However, dodie's re-release (Georgia remix) of "Hate Myself" really shows her truest form, and is totally worth the listen.

Potty Mouth
We love a WLW alt-punk music video, and that's exactly what Potty Mouth serves you. During the pandemic, the band found a way to still collaborate and put out something rad, despite living miles apart. Potty Mouth's single "Let Go" is the lesbian punk WLW tune of our dreams.
Libby Larkin
Libby Larkin's upcoming EP L | A details the tumultuous ride of emotions you might feel when you catch your BFF in bed with your girl! Yikes. However, pain inspires amazing art, and Larkin's EP is no exception. If you're into feeling raw emotion behind your tracks, definitely dance along to Larkin's groovy tunes.