Happy Friday to all of you lovelies! It's been a fun and sexy week for lesbian and bi ladies on screen with the release of Carmilla and Sara Ramirez's  return to a major television role. Plus, Tessa Thompson defends her portrayal of a bisexual character in Marvel's newest juggernaut film.
What are we waiting for? Lez get to it!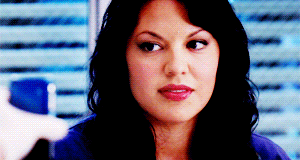 Sara Ramirez announced on her Twitter that she will be premiering a new character named Kat Sandoval on Madame Secretary this November.
As you can see from the photo, there's no question as to whether or not Ramirez will continue to use her stardom to represent strong, female LGBT characters. That hair. That tie. And that chain though. Swoon.
https://twitter.com/SaraRamirez/status/922842713099329536
Here are some of the best Twitter reactions to the news. Fans are obviously excited, and we can't blame them! Set your TiVo, ladies.
— Wear a Mask, You blithering idiots (@jenryannyc) October 26, 2017
And just like that you gave me a reason to reconnect cable.

— Cathy Brooks (@CathyBrooks) October 25, 2017
Is this even legal, for me to now be so gay that I'm blocking out the sun?

— Captain Masked Up Mayhem (@andimarquette) October 24, 2017
According to Entertainment Weekly, Ramirez's new character is, "a brilliant political strategist, legendary in D.C. for her talent and for abruptly dropping out of politics until Secretary of State Elizabeth McCord (Téa Leoni) manages to coax her back into the State Department."
We can't wait to see what Kat Sandoval has in store for us.