Kamala Harris has just been selected as Joe Biden's running mate for Vice President and she will officially accept this nom tonight at the virtual Democratic National Convention. But even before her official nom, she already started making waves. Harris has picked Black, out-lesbian Karine Jean-Pierre as her Chief of Staff.
Can we get a hell yeah?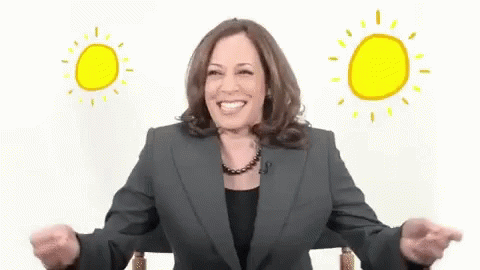 Jean-Pierre is a political commentator and academic, perfect for the Chief of Staff role under Harris.
Karine "ambitious" Jean-Pierre is incredibly proud to be working to elect the Biden/Harris ticket. Let's go!! https://t.co/Y3rNNz6qJG

— Karine Jean-Pierre (@K_JeanPierre) August 11, 2020
"Karine 'ambitious' Jean-Pierre is incredibly proud to be working to elect the Biden/Harris ticket," Jean-Pierre said on Twitter. "Let's go!!"
Having Jean-Pierre on the ticket is incredibly impactful for many reasons. First, because Jean-Pierre has ample experience–she has worked on three previous presidential campaigns, including Barack Obama's winning ticket in 2008. The activist also has worked for Center for Community and Corporate, pushing big corporations like Walmart in order to adopt fair labor practices. If that wasn't already inspiring, Jean-Pierre is also an author of the book Moving Forward, calling people to make serious political change. She also teaches Campaign Management at her alma-matter, Columbia University. Who wouldn't want this all-star on their team?
Secondly, Jean-Pierre and Harris actually have a bit of history. Jean-Pierre infamously stood in front of Harris when a protestor came for Harris during a previous political event; she was half the size of the aggressor but continued to keep her foot down until it was resolved. We love to see it.
However, one of the majorly incredible things about Jean-Pierre taking on the Chief of Staff roles is the fact that she is a Black lesbian. Jean-Pierre has an opportunity here to speak on behalf of two huge oppressed communities, and we could not be more excited to see the impact she will make alongside Harris and Biden.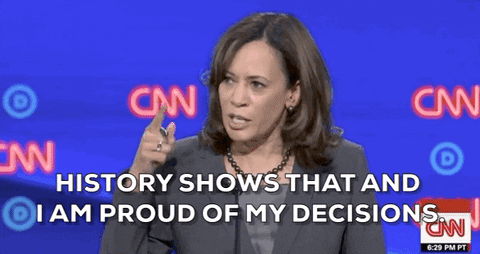 The 2020 election just got a little more interesting. Check out this BET interview with Jean-Pierre for more.