It's no secret that lesbians love the Zodiac. When was the last time you went on a date and were not asked for your birth time and location? And so we arrive at the brand new AfterEllen Lesbiscope.
Currently, in 2020, we are in eclipse season, entering Summer Solstice, New Moon in Cancer, and have FIVE planets in retrograde. Five! What does that mean for you? Let's break it down:
Eclipses are a time to release negative energy and welcome the new. It is NOT a time to manifest, but rather, to reap the rewards of your work. Sit back, and let the Universe take the wheel. Summer Solstice welcomes in Cancer Season. Summer Solstice occurs when the sun reaches the highest point in the sky and lasts the longest during the day, marking the beginning of summer. Use this warm energy to your advantage as we embark into watery Cancer season!
Watch out! There are five retrograde planets happening right now. Yes, we mentioned it already, but listen up because this is important. Retrograde is when the planets appear to be spinning backwards as they move through the sky. This is a symbol for how their energies slooow down and operate in opposition to their ordinary habits. The five planets in retrograde are:
Neptune – Neptune Rx tells us to go inward and trust our intuition.
Venus – Venus Rx tells us to check in with our supportive people, and think about what brings us value and joy.
Jupiter – Jupiter Rx asks us to check in with our vision and truth. Release the negative energy.
Saturn – Saturn Rx is about boundaries and structure. Is your reality something that is workable?
Pluto – Pluto Rx is about transformation. Surrender to the Universe and let it be your guide.
Mercury – Ah, Mercury Rx. Let's talk more about her.
As we enter Cancer season, it will be right on the heels of Mercury going retrograde on June 17th. Everyone and their mother seems to fear Mercury Rx. That is because Mercury directly affects our communication, technology, and relationships. Expect your technology to never function properly and for communication to be difficult. Cancer is a VERY emotional sign, and thus we have to be careful not to let our feelings get the best of us when we cannot communicate effectively. Also, we're telling you right now, DO NOT TEXT YOUR EX. Thanks for coming to our Ted Talk.
Important to note: Cancer is a water sign ruled by the Moon. Water is known for holding emotions and cleansing, while the Moon is our emotion ruler. Prepare for a tidal wave!
Now, the moment you've all been waiting for… Let's get into those Cancer season lesbian horoscopes!
Aries (3/21-4/19) Horoscope
Ah, Aries. It's time to come back down to reality! Once your emotions are heightened, you are hard to bring back down as you can let your temper and anger get the best of you. Sometimes, not all the time. Use Cancer season (and TBH Mercury Rx too) to remind yourself to stay grounded. This season will challenge you. However, as the month progresses you will find that you have begun to practice control over your temperament and may find in yourself a sense of calm. Even if you are mostly at home right now, find some ways to let out your anxious or angry energy, such as exercise. Maintaining a routine will be imperative for you, Aries, this Cancer season.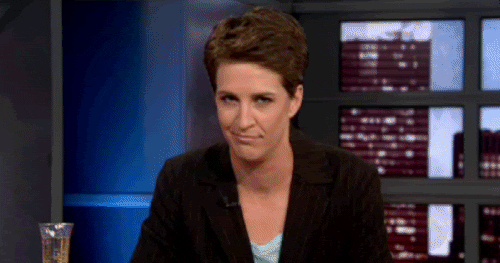 Taurus (4/20-5/20) Horoscope
May might have been a struggle for you, Taurus. However, June and July will be much brighter months! You may have a creative project that comes up this month, and in creativity, you thrive. Through this project, you may see new relationships bloom, which will provide you will a lot of comfort. Similar to Aries, you may struggle with your emotions this month. Taurus tries desperately to get grounded while in Cancer, but you may feel a tad bit more stubborn than usual with Mercury in retrograde. Fear not, just make sure you are taking care of yourself the best ways you know how. Cancer and Taurus both LOVE comfort and self-care. Embrace that, Taurus, and root yourself when you feel tensions rising. Oh, and don't text your ex, pretty please.
Gemini (5/21-6/20) Horoscope
Has there been something you've put on the back burner, Gemini? Now is the time for you to dive right back into it. You may not be able to think about anything else! This makes sense as we leave your season and enter the waters of Cancer. You will feel more intuitive and creative this season, and have no reason not to embrace it! Watch out for old relationships, though, as ex-friends or lovers may attempt to come back into your life. You can 100% blame Mercury for that. Instead of approaching these friends with anger, give yourself space and boundaries during this time. Go inward, and focus on your new project, Gemini. This is your chance to move past something that may have bogged you down in the past.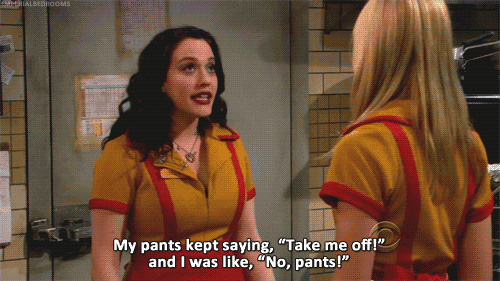 Cancer (6/21-7/22) Horoscope
It's your time to shine, Cancer baby! It's your season, and while focusing on yourself may give you anxiety, it will also be a great time for comfort and self-love. You are very nostalgic and sentimental, which will only be heightened during your season. With Mercury in retrograde, make sure these memories do not become you. You don't want to invite toxic people from your past, but rather shower the ones you love with gratitude this season. What do you want your future to look like? Remember that YOU are in control of your mind, body, and soul. You can overcome the negative and turn it into positive. You've got this, Cancer. Oh, and happy birthday!
Leo (7/23-8/22) Horoscope
Leo, leo, leo. You are no stranger to emotions, just like your Cancer sisters. While the Sun and Mercury are in Cancer, you are being invited to look inward. Assess your emotions and reevaluate what you want out of life. This is the time to really think about YOU. How do you currently feel in your life? What do you value, and what will make you happy? Allow your emotions to sit with you and truly feel them. What matters here is how you communicate with yourself. Do you find you are experiencing a lot of negative self-talk? Use the water of Cancer to wash those thoughts away. Release, little lion.
Virgo (8/23-9/22) Horoscope
You have been pondering over a relationship, haven't you Virgo? As we enter emotional Cancer, we will be nostalgic for old relationships. This is normal, especially for a Virgo, and this may come on the heels of some conflict with a friend or partner. While Mercury Rx is alive and thriving, just remember to really pay attention to how you communicate. Let everyone have a chance to speak to you and share their truth, and then it will be your turn! Take a starry-eyed approach to all your opportunities, and your flowers will bloom, Virgo.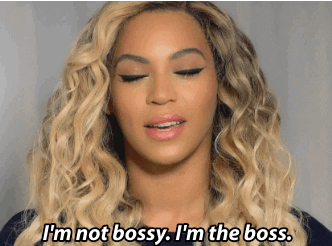 Libra (9/23-10/22) Horoscope
Hey, Libra, what's up? Working on a new project but feeling rather stuck? As we enter Cancer season, we start anew. This will be a great time for you to start over on a project or relationship that has been frustrating for you. Libra's crave balance, whereas Cancer can be a bit unhinged at times. Hello, water signs! Thus, you may feel a little unstable at this time and desire some sort of closure. Start over, and release that tense energy. You have high hopes, and you are very ambitious. You can do this! Attack it with fresh eyes, and you shall restore balance in the force, Anakin. Uh, we mean, Libra.
Scorpio (10/23-11/21) Horoscope
You may feel at home this Cancer season, Scorpio. A fellow water sign, you may feel very much like exploring your emotional side this month. Likewise, you have a nomadic spirit that loves to travel. While you may be trapped at home, follow your heart and find what creatively satisfies you this Cancer season. What have you been putting off that maybe you want to dive into? Life is a journey and you are a nomadic traveler. Stay in tune with your emotions, and attract some grounding in your life as you feel all the feels. You may find that your connections will strengthen, and the Moon will be your guide. Follow your heart, Scorpio.
Sagittarius (11/22-12/21) Horoscope
Cancer season will be quite a mixed bag for you, our Sag friend. You may find that you are shedding layers this month. Friends will come and go, and it is imperative that you set some boundaries for yourself while in watery Cancer. You may feel confused, as some of your old agreements dissolve, but do not let that dim your light. You are a warrior, and you will fight on! You may feel you are the friend who always gives advice, but cannot take it herself. That's okay! During Cancer season, make a plan for yourself to bring yourself into reality. Find grounding this month, Sagittarius, and you will be just fine.
Capricorn (12/22-1/19) Horoscope
What do you know Capricorn? Or maybe, it's who you know? Entering Cancer season you may feel like it's time for you to start asking the big questions. You have been striving for something for a long time, and putting in the work to boot. You are on the right track, Cap, and it's time to reap the rewards of your hard work. Determining what it is you want out of life will be crucial during Cancer season, but once you have that locked down (or as locked down as you can, anyway) you can sit back and relax. Let go of what no longer serves you, Capricorn.
Aquarius (1/20-2/18) Horoscope
Are you longing for change, our Aqua friends? Cancer season will bring about new opportunities for you, and fill your cup. You may feel like you can take on any new thing because of this desire for change. However, we encourage you to take things slow this month. Accepting and loving new opportunities will be wonderful for you, Aquarius, but you do not need to overwhelm yourself with too much too fast. Take a deep breath, and start fresh. Rome wasn't built in a day! You do not have to have it all figured out right this second. It's okay.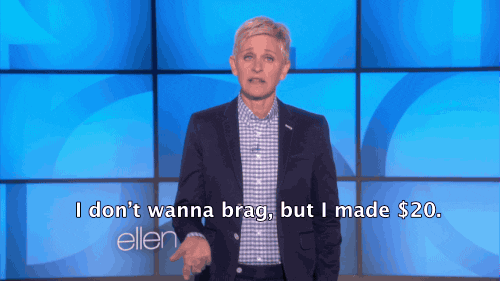 Pisces (2/19-3/20) Horoscope
Hello, wise Pisces. Pisces is another sign that may feel at home in Moon-ruled Cancer. You might feel like reconnecting or getting closer to someone in your life this month. We caution you here for two reasons. One, it is Mercury Rx, and communication will be iffy as old relationships may arise. Two, do not neglect those in your life who have shown you nothing but love. Pisces are deeply introspective and caught up in their own dreamlike worlds, and that's okay. Just make sure you are giving and receiving love and let communication flow openly, little fish!
HAPPY CANCER SEASON, LITTLE MOONBEAMS!