The Ladder (1956-1972) and The Lesbian Tide (1971-1980) paved the way for lesbian publications and, arguably, lesbian liberation of the 1960s and 1970s. Lesbian bars were constantly under threat of police raids and harassment, so Daughters of Bilitis, the first lesbian civil and political rights organization led by lesbian rights activists Phyllis Lyon and Del Martin, reached lesbians by publishing the periodical magazines.
The Ladder and The Lesbian Tide reflect the issues and demands of their respective eras. How do these publications compare to lesbian magazines still running today, like Lesbian Connection? What do lesbian magazines of today say about lesbian life in 2021?
Daughters of Bilitis
When it was founded in 1955, Daughters of Bilitis was created as an alternative to public lesbian spaces which were subject to discrimination and hostility from the police force and the public. Historian Lillian Faderman said, that Daughters of Bilitis' "very establishment in the midst of witch-hunts and police harassment was an act of courage, since members always had to fear that they were under attack, not because of what they did, but merely because of who they were."
Daughters of Bilitis began when partners Phyllis Lyon and Del Martin wanted other lesbians to hang out with. They were introduced to another lesbian couple and the group decided to form a social club. By September 1955, the four met up with other lesbian couples in San Francisco, bringing what would soon be Daughters of Bilitis to a group of eight.
The group's first priority was a place to dance, which was illegal between same-sex couples in public and, in an effort to organize, they elected Del Martin as president. While Daughters of Bilitis started with only eight members, by the end of the 1950s there were chapters across America and in Australia.
Daughters of Bilitis did not tackle one area of lesbian life. It was a place where lesbian or questioning women could seek advice, meet a girlfriend, make friends, find support, or have somewhere fun to go on a Saturday night. Daughters of Bilitis held discussions about lesbianism, open to all women due to the intense homophobia at the time.
The Ladder
Daughters of Bilitis were forbidden from advertising in the local newspaper so they printed their own newsletter, The Ladder. Founded in 1956, The Ladder helped pave the way for the gay and lesbian liberation movement of the 1960s and 1970s. It was also the first lesbian periodical to be nationally distributed.
Daughters of Bilitis advertised in The Ladder that they were "for the purpose of Promoting the Integration of the Homosexual into Society," they were for the "Education of the variant; Education of the public; Participation in research projects by duly authorized and responsible psychologists, sociologists, and other such experts directed towards further knowledge of the homosexual; Investigation of the penal code as it pertain to the homosexual, proposal of changes… and promotion of these changes through the due process of law in the state legislatures."
In her book Surpassing the Love of Men, Lillian Faderman writes, "The persecution that McCarthy had fostered exhausted itself — nobody was terribly interested in persecuting anybody for a while." McCarthyism, a period in the early 50s where people were convinced "communists could be lurking anywhere," caused widespread witch-hunting and is a term still used for the rising censorship of today. It wasn't only supposed "communists" who were persecuted: homosexuality was identified as a security risk in the US in 1950. Like Faderman says, while the police and the public still hounded gay and lesbian bars, the mid-1950s exhaustion of McCarthyism meant magazines like The Ladder snuck past.
The Lesbian Tide
The Lesbian Tide was a bi-monthly magazine that was created by the Los Angeles chapter of the Daughters of Billitis. It was the first US magazine to include "lesbian" in the title.
A rift soon formed between younger, more radical, lesbian members of Daughters of Bilitis and the older, less radical members. The Lesbian Tide became independent from Daughters of Bilitis in 1972 and was edited by Latina activist Jeanne Cordova. The Lesbian Tide recorded the most major lesbian feminist decade, the 1970s, making it a critical document for lesbian history. Diane Anderson-Minshall wrote, in The Advocate, that Cordova and other writers of The Lesbian Tide "helped usher in the era of advocacy journalism."
Cordova fought against anti-sodomy laws alongside "effeminists": gay men who were anti-sexism. In one story, Cordova, with her love and gay friends, rode on a bus that had "Gay Liberation Front" and "criminals!" written on it through Hollywood. They then turned themselves into the police for breaking the law, specifically California's 647A anti-sodomy law, to get on the news. When the police refused to arrest them for breaking the law, they went to the District Attorney's office, who also refused. They got a lot of publicity. The law was removed two months later.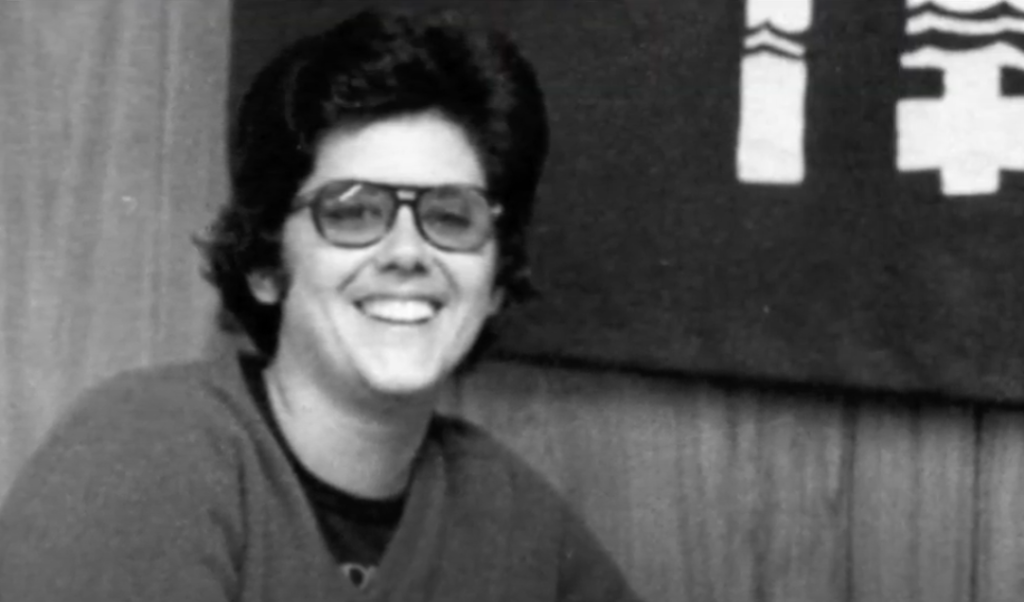 Lesbian Connection
Lesbian publications have provided an integral connection to community that lesbians would have missed out on otherwise. The need for connection between lesbians that is often not available face-face — especially during COVID-19 — has not dwindled. Lesbian Connection, founded in 1974, is still active today. It's published bimonthly, donation is optional, and is available to incarcerated women. 
What makes current issues of Lesbian Connection different to past lesbian magazines is that the content is mostly submitted by readers. Lesbians from around the world are interacting more with lesbian publications in 2021: whether that be through leaving comments, submitting their own content, or engaging through social media.
The faster transmission and accessibility of information in our technological era means that isolated lesbians are easier to reach. It also means that lesbian-only publications, especially those online, are exposed to plenty of persecution. Perhaps we have come full circle and we're back in the McCarthyist fifties.
Whether it be overcoming the fear of the fifties, being a platform for radical politics in the seventies, or battling the lesbian erasure of today, lesbian publications have been, and are, absolutely essential in preserving lesbian culture, voices and history. Lesbian magazines have not only been advantageous for lesbians, they have paved the way for new eras of journalism, they have been tools of education, and they have promoted solidarity with our gay brothers.
In short: lesbians are powerful.