Your weekly AfterEllen round-up of all the pop culture that plays for your team.
Happy 2017, ladies!
We're only one week into the New Year and there's already so much lesbian and queer goodness to report. From a mormon reality star coming out as a lesbian to Ellen DeGeneres' shutting down a bigoted gospel star, AfterEllen is overflowing with girl-on-girl news to share.
Sister Wives star Mariah Brown Comes Out As A Lesbian!
For anyone who watches or knows of the series, this was a major plot twist for the polygamist Mormon family. Despite their conservative religious beliefs, Mariah's brood accepted her sexuality and celebrated her newfound confidence.
Following the emotional coming out episode on Sunday, Brown tweeted:
wow okay y'all making me cry with your support. thank you thank you thank you thank you😌😌🏳️‍🌈

— mariah (@mariahlian) January 2, 2017
Welcome to the club, Mariah!
Cara Delevingne & Kristen Stewart To Star In Chanel's Latest Campaign
Karl Lagerfeld couldn't have picked better muses. While I doubt Kristen and Cara will appear in the same ad together given the awkward circumstances surrounding St. Vincent, I'm sure the campaign will be as sexy and classic as their last Chanel spreads.
Mark your calendars for April 3.
National Celesbian Treasure Kate McKinnon Gives The Most Humble & Hilarious Acceptance Speech Ever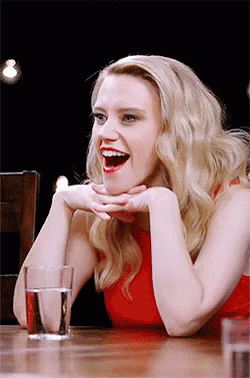 On December 25, USA Today made a brilliant move when it awarded Kate with the Entertainer of the Year award. A little over a week later, the comedienne had this adorable reaction to the honor:
"There are many things I thought I might be when I was growing up … a cat lady, a restorer of frescoes, one of those people who goes and teaches English in Romania. Only one came true. But I never, ever thought that anyone would call me Entertainer of the Year. I'm so thrilled that anyone finds me entertaining, let alone a publication like USA TODAY that I read and respect. Thank you so, so, so much."
Congrats, Ms. McKinnon!
Ellen Slams Bigoted Gospel Singer & Delivers A Heartbreaking Tribute To Carrie Fisher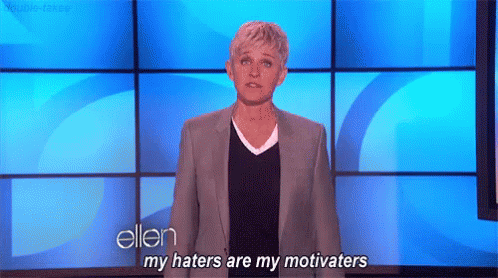 One of the best things about Ellen is how much power and influence she has in the entertainment industry… a fact she used for good in the face of appalling bigotry earlier this week.
In case you missed it, gospel singer named Kim Burrell was barred from appearing on the Ellen Show after her disgusting homophobic rant was leaked to the press. Since the comedienne is obviously not down with the idea that gays should "die", she tweeted a simple yet pointed response to the drama, writing:
For those asking, Kim Burrell will not be appearing on my show.

— Ellen DeGeneres (@TheEllenShow) January 3, 2017
Later, Kim!
Following the hate scandal, Ellen honored her good friend Carrie's memory with an incredibly sweet homage on a January 4… get your tissues ready and watch it in full below:
https://www.youtube.com/watch?v=g7m4VPs6OLk
We'll love you forever and always, Princess Leia!
Lesbian Democrat Kim Ogg Gets Sworn In As The District Attorney Of Houston's Harris County
Every time the south gets a little more gay, my heart triples in size like the grinch. It's even better when the state in question happens to be Texas and it involves a happily married lesbian… who also believes citizens shouldn't receive life-sentences for minor drug offenses.
Take that, Rick Perry!!!
Newly Out Bisexual Lauren Jauregui Performs Her First Solo Live
Though I'm not a Fifth Harmony fan, I'm 1000% a fan of Lauren loving women and posting pictures of her new girlfriend to Instagram. I also really respect her IDGAF attitude about her sexuality in light of pop music's heteronormative expectations.
Take a look at her performance of Back To Me below!
https://twitter.com/TheFactsOfShade/status/815687085109682176?ref_src=twsrc%5Etfw
P.S. Remember when we talked to Lauren about winning 2016's AfterEllen Hot 100?
Rory Gilmore Goes Gay For Hulu's Adaptation Of The Handmaid's Tale
Full disclosure — the Gilmore Girls super fan inside of me doesn't know what do with herself right now. I'm thrilled to announce Alexis Bledel (AKA Rory) will play a lesbian in Hulu's adaptation of Margaret Atwood's dystopian novel The Handmaid's Tale. Bledel will take on the role of the "daring" and "subversive" Ofglen, a close companion of Offred. This ain't Stars Hollow, people!
The series will premiere on April 26.
Ruby Rose Chats To #Legend Magazine About Being A Homebody, Working With Vin Diesel, & What Sets Her Apart From Kendall Jenner & Gigi Hadid
To be honest, I never heard of #legend magazine before Ruby graced this month's cover… but now i'm thinking of following it on the regular if this hot spread is any indication of what's to come.
Russia Bans LGBT Comic Overwatch for "Gay Propaganda"
While this was first reported last month, the gross news is just making the rounds in America. Besides making me feel grateful that I can read whatever the hell I want, it's also a nice PSA to stay vigilant against republicans itching to burn our books and art to dust.
reads "In accordance with russian law we cannot share this comic with our players on territory of Russian Federation"

— Vadim (@YellowAfterlife) December 20, 2016
Side eyeing you hard right now, Russia.
Kristen Stewart Is Still Chilling With Victoria's Secret Model Stella Maxwell
Every so often my dad sends me a text asking, "What's going on with Kristen?" because that's the first instruction in the How To Initiate Conversation With Your Gay Daughter manual. Now I can happily report back that Stewart and Stella got smoothies in LA this past Wednesday, which will ease his worries about her tumultuous love life these days.
As for the actress' career, the Palm Springs Festival will screen Personal Shopper this Sunday and sources claim Stella will also be in attendance.
Hunter Valentine Announces Their Hiatus Has Become More Permanent
Laura Petracca recently spoke to Curve Magazine about the band's tenure coming to a close, revealing:
"We are all a bit sad to slow things down. However, we all have individual plans ahead to look forward to. Kiyomi and Lisa will be continuing in music together. Leanne is a badass bassist—she will be working with other bands. And I am going to focus on food, another passion of mine. Maybe open a restaurant?"
While I'm thrilled to see these ladies succeeding in other ventures, it's sad to hear the band will primarily exist in Real L Word reruns. Pour one out for Hunter Valentine this weekend, you guys.
Bisexual Author Roxane Gay Chats To Vogue About Her New Book Difficult Women
On the concept of "difficult" women:
"I think women are oftentimes termed 'difficult' when we want too much, when we ask for too much, when we think too highly of ourselves, or have any kind of standards. I wanted to play with this idea that women are difficult, when in reality it's generally the people around them who are the difficult ones."
Obviously, I love women — especially the difficult and nasty ones. If you couldn't put down Roxane's essay collection Bad Feminist, Difficult Women should be right up your alley. Book tour dates HERE.
New Lesbian Dating App Click Launches
Inspired to create the app over disappearing lesbian bars (which we wrote about HERE), Click aims to host a virtual space for women who love women to hang out and connect.
Check out the app HERE.
That's a wrap, lady lovers!  Comment below with anything we missed as well as your hot takes.