Happy St. Patrick's Day and shout-out to all the Irish lady-lovers out there! Celebrate by checking out AE's list of lesbian and bisexual Irish women HERE (my favorite Irish gal is novelist Emma Donoghue).
St. Paddy's day aside, this week Cara Delevingne revealed she wrote a book, Rachel Maddow (sorta) exposed Donald Trump's 2005 tax returns, and Call The Midwife's lesbian story line FINALLY paid off. Rejoice!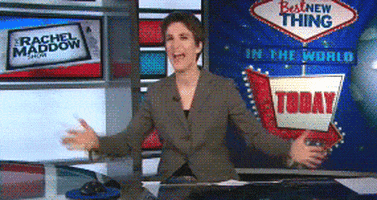 Mariah Brown Has A Girlfriend!
Remember Mariah's emotional coming out on Sister Wives? A month after Brown revealed she's a lesbian, the reality star struck up a romance with Audrey Kiss, a fellow student at Westminster College. While the two became Facebook official in February (ah, young love), the news just became public this week. As expected, the ladies are super cute together and they're clearly enjoying the honeymoon stage of their relationship.
Bask in all the adorable feels below:
Shoutout to Audrey Kriss for literally changing my life & showing me that who I am is perfectly okay.

— mariah (@mariahlian) March 8, 2017
Congrats to Mariah and Audrey!