Congrats on making it to Friday, LDIO readers! As usual, this week is chock full of lady lovin' news. From St. Vincent announcing her fall tour to Amber Heard reuniting with her ex-girlfriend, there's a lot to discuss. Lez get to it!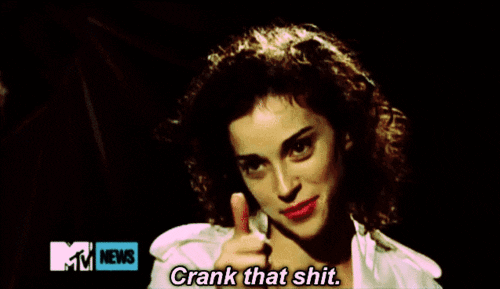 St. Vincent Announces Fall Tour
If you're an LGBTQ artist like St. Vincent, there's no better time than Pride Month to announce your upcoming tour. On Thursday, the queer musician revealed the dates of her fall 2017 tour, Fear The Future. Let's just say Cara Delevingne's former (?) lover will be very busy from August to December.
Check out St. Vincent's theatrical announcement below:
If that isn't enough good news for you, Stereogum reports it's a possibility St. Vincent will release her first single from the album on June 30. The track is allegedly titled "New York." I'll keep you guys posted!
Amber Heard Hangs Out With Ex-Girlfriend Tasya Van Ree
Remember those glorious four years when Amber dated Tasya? I don't know about you guys, but I really liked them together. Van Ree, who is a really talented artist, would often photograph Heard and the results were always gorgeous. Not to mention Amber first came out as bisexual after she was spotted with Tasya at an LGBTQ rights rally in 2010.
One of Tasya's photos of Amber:
Anyways, the exes were spotted out on a "shopping trip" on June 16:
Amber Heard reunites with ex-girlfriend Tasya Van Ree for shopping trip. https://t.co/FMEgBSMxoJ pic.twitter.com/F8AZ5U0Whl

— Entertainment Tonight (@etnow) June 18, 2017
Amber Heard na história do Instagram de Tasya van Ree fazendo compras em LA! pic.twitter.com/iz6mEgYz2p

— Amber Heard Brasil (@AmberHeardBRA) June 17, 2017
Although I'd like to say this a romantic reconciliation, I believe these two are just good friends. Heard is currently in a serious relationship with billionaire Elon Musk, so it's safe to say there's probably nothing going on. That being said, it's cool when exes can stay friends and hang out together. It's also cool to not stay friends with your exes, as AE discussed HERE. Whatever floats your boat!