Dear AfterEllen Readers,
We are all thrilled that you are here reading the site!  Because you connect with us, we want to connect with you right back. That's why we are introducing ourselves in our new column, "15 Things You Didn't Know About Me," where we profile an AfterEllen writers. Here at AE, we feature guest bloggers and numerous freelance writers, but we have a core staff who regularly contribute to the site, and we'd love you to get to know them a little better. This week, meet Julia Diana Robertson. Here are 15 things you didn't know about Julia, but now you do.
15 Things You Didn't Know About Me
1. I'm a New Yorker through and through. New Yorkers rule. NY fo' life! I'm walkin' here!
2. Family (and friends who are like family) mean everything to me. My loyalty has no bounds.
3. My wife is my world. I'd take a bullet for her in a heartbeat.
4. My dog's name is Beirut (named after the city… not the band).
5. I lived in Lebanon during the war and ate mini franks out of cans underground. I don't like mini franks anymore.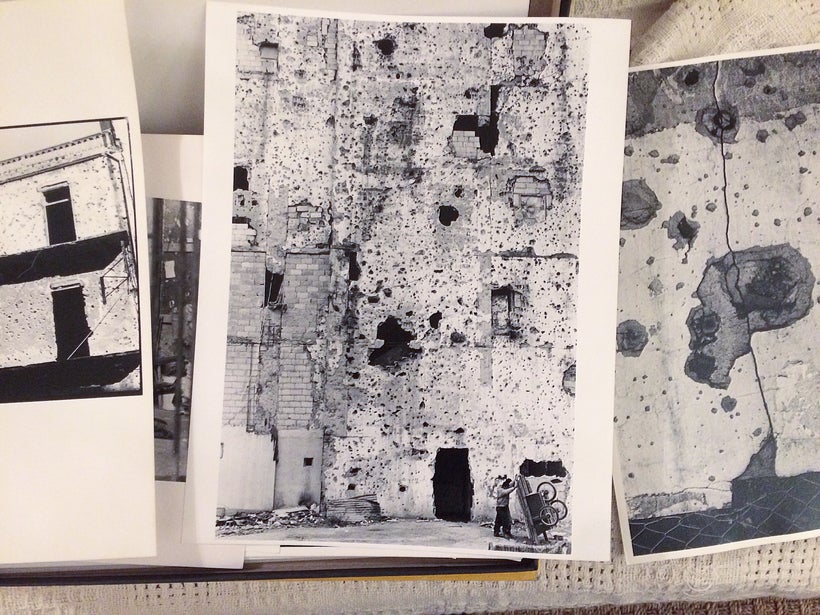 6. I can't stand a bully. And I can't sit by and watch someone get bullied… Even when it means I'm putting myself in harms way.
7. My siblings are my best friends… Even though my brother once stuck a no.2 pencil in my ear and I had to wear an ear cast. Yes, That's a thing. No, nobody signed it. My sister and I used to wear matching outfits (and sometimes we still do).
8. My non-related BFFs are Russell, Adam and Joe L. (who passed away in 2009). I was Adam's best man at his wedding in 2016. Russell and I are known for having extraordinarily long phone conversations where we don't speak much at all. Joe and I used to hop the 6 train into Manhattan at midnight just because.
9. My wife and I got married in Canada in 2007, before it was legal in the U.S.
10. I've been dancing since I was three years old. By age 16, I became a dance teacher: ballet, pointe, jazz, tap, gymnastics and hip hop— and later, cabaret, tribal belly dance and fire tribal belly dance. My dance troupe in LA morphed into a girl group. My wife and I work on the music together. Our music has been on the LWord, Logo, VH1, Spike, MTV music and other stuff.
11. I lived in L.A. for many years before moving back to NY a few years ago to take on an awesomely fun dance contract with a girl bar in Manhattan. After that, I just couldn't see myself leaving NY again. So we decided to keep the girl group going in NY & LA and also decided to put it all on hold for a year— because I had a book coming out, and my west coast director (a.k.a. my L.A. bestie) found out she was having a baby!
This is the book:
12. My grandmother Edith was a medium. Her troubled mind inspired my fiction series. My grandmother Minerva was also very spiritual. She would read the dried grounds in tiny Arabic coffee cups.
13. My teacher Les Plesko (UCLA— Writer's Program) made me a better writer. He was known for writing "cliché  cliché  cliché" on student's pages in red ink. Suffice to say I avoid clichés like I avoid no. 2 pencils and mini franks.
14. After many years of trying to get published I was advised my Arabic last name was likely a big problem. I changed it, and within a few months, I got a book deal. I'm passionate about fighting racism for the next generation to come.
15. I have a lot of tattoos and most of them mean something really important to me. Like the one on my forearm is a text I got from my BFF Joe, the night before he died. And a poem I wrote for my wife sits on my rib cage. I. LOVE. WORDS.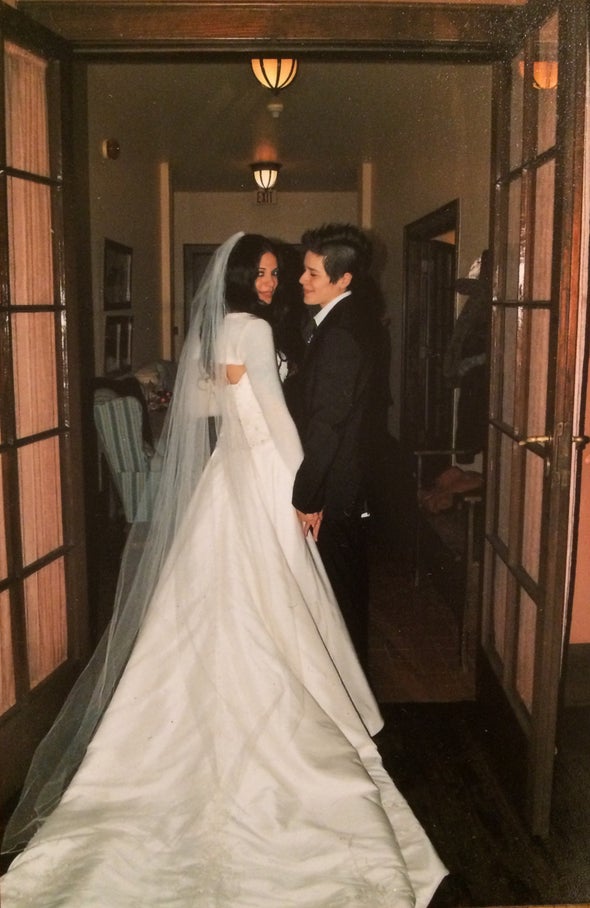 Canada 2007 © JLI Photography