TV
Shows to Stream Right Now
Watched all the movies on our movie lists? Or are you just in the mood to binge watch but aren't sure which shows have lesbians? We did all the hard work for you and found all the streaming shows that feature lesbian or bisexual characters.
Wynonna Earp (Netflix)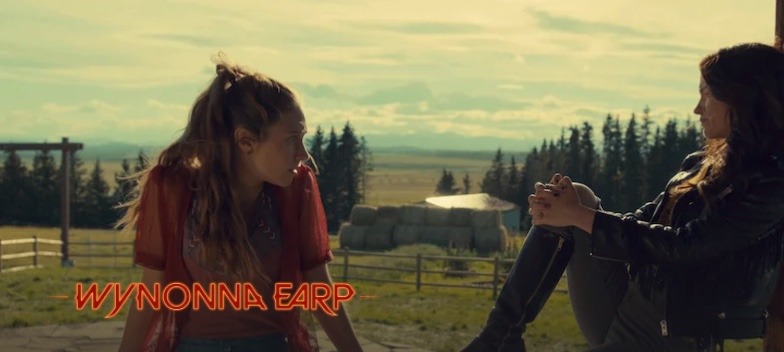 The show's title character is a descendant of legendary Wyatt Earp, Wynonna enlists the help of immortal Doc Holiday, her lesbian sister Waverly, and even Waverly's girlfriend Officer Haught.
One Day at a Time (Netflix)
This show revolves around a Cuban-American family living in Echo Park in Los Angeles. Elena Alvarez is the young lesbian on this show and the viewers her to watch her coming out journey.
Black Lightning (Netflix)
Retired superhero Jefferson Pierce suits up again as Black Lightning after a gang threatens his family. His daughter, Anissa Pierce aka Thunder is the first Black lesbian superhero on TV.
Derry Girls (Netflix)
Set in Derry, Northern Ireland, two sets of cousins and a lesbian navigate their teenage years during the end of Troubles. Said lesbian is Clare Devlin, who is perhaps one of the best and most relatable teenage lesbians on TV. She drinks way too many energy drinks, which fuels her already high level of anxiety, but sometimes she manages to have the group's only brain cell.
Orange is the New Black (Netflix)
This one probably needs no introduction. When a past crime catches up with her, Piper Chapman is sent to prison. There are several lesbians in this one. And admit, you know who all of them are, don't you?
Feel Good (Netflix)
Comedian Mae Martin stars in this show. Her character tries to navigate a new relationship while trying to recover from addiction.
Glee (Netflix)
You know goddamn well what this is about. We were there, Gandalf, we were there 3,000 years ago when everyone was fighting about Faberry. But, this show did give us Santana Lopez, a lesbian many of us have never seen onscreen before. She was brash, brutally honest, and incredibly confident. And maybe it's worth a rewatch just for her.
She-Ra and the Princesses of Power (Netflix)
This reboot really turned up the lesbianism. Follow Adora as she learns to become She-Ra to save Etheria from the Horde while she struggles with her complicated feelings for Catra. This show truly exemplifies the phrase, "it's the power of lesbianism."
Gypsy (Netflix)
If you can get past the unsavory title, this show starts Naomi Watts as a psychologist who secretly infiltrates the private lives of her patients. She starts an affair with one of her patient's ex-girlfriends.
I Am Not Okay With This (Netflix)
This Netflix original follows Sydney as she navigates high school, having a crush on her best friend Dina, and oh yeah having supernatural telekinetic powers.
The Haunting of Hill House (Netflix)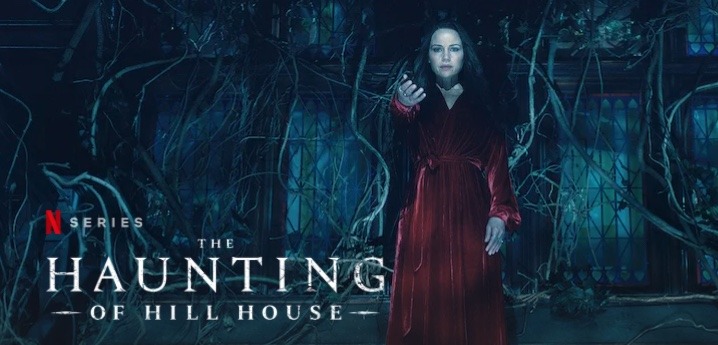 In the mood for horror? Check out this series that's loosely based on the novel of the same name by Shirley Jackson. Alternating between two timelines, the show follows five siblings and their paranormal experiences at Hill House. Theodora "Theo" Crain is our resident lesbian.
The Haunting of Bly Manor (Netflix)
Done with Hill House? Get in the U-Haul and head on over to Bly Manor. The haunting of Bly Manor is the follow up series to Hill House and is loosely based on Henry James's novel The Turn of the Screw. This time around, the plot focuses of a governess who is hired to look after a man's niece and nephew in a country house. The house is, of course, haunted. Victoria Pedretti portrays Danielle "Dani" Clayton, our resident lesbian.
Gentefied (Netflix)
Three Mexican-American cousins struggle as they try to chase the "American Dream," despite the very concept of that dream threading their family, their neighborhood, and their grandfather's taco shop. Ana, a lesbian and aspiring artist, sometimes finds herself disagreeing with activist girlfriend Yessika.
Legends of Tomorrow (Netflix)
This series is based on DC Comics characters. A mysterious villain from the future unites and unlikely group of heroes and villains alike to save the world. Sara Lance aka White Canary has relationships with Nyssa al Ghul and special agent Ava Sharpe.
Grey's Anatomy (Netflix)
This long running medical drama follows the doctors and interns at a Seattle hospital. It features a few lesbian and bisexual characters in its 16 seasons.
The 100 (Netflix)
A century after a nuclear apocalypse, a hundred space station residents are sent back to Earth to see if the planet is habitable. But you already knew that because you mourned the death of badass lesbian Commander Lexa and probably stopped watching the show after that. For what it's worth, Clarke gets a new girlfriend named Niylah.
Dead to Me (Netflix)
Jen and Judy befriend each other at a grief support group. Jen's husbands was killed by a hit and run driver… That just happened to be Judy. The love story isn't about these two, although it would make an interesting premise. In the second season, Judy finds herself a female love interest in Michelle.
Ratched (Netflix)
Are you a fan of American Horror Story but wish it had even more Sarah Paulson? Ratched is the show for you. The show is set in 1947 and follows Nurse Ratched as she begins working at a psychiatric hospital.
The L Word (Hulu)
Talking. Laughing. Loving. Breathing. Fighting. Fucking. Crying. Drinking. Riding. Winning. Losing. Cheating. Kissing. Thinking. Dreaming. This is the way that we live. And love.
Marvel's Runaways (Hulu/Disney+)
Well, Marvel finally gave us an onscreen lesbian. And no, despite her clearly having a wife and daughter, Captain Marvel did not count. After a group of teenagers find out their parents are part of an evil cult, they run away. Hence the title. Of those teenagers is Karolina Dean, whose power is literally becoming a rainbow, and her goth girlfriend Nico Minoru.
The Bold Type (Hulu)
Three friends do their best to navigate the New York editorial scene. Of those three friends is Kat, who discovers her sexuality as the show progresses.
Black Sails (Hulu)
Do you like pirates? Do you like homosexual pirates? Do you like seeing women so beautiful you cry? If you answered yes to all of the above, Black Sails is the show for you. A prequel to the 1883 novel Treasure Island, it's set primarily in New Providence Island. The lesbian, Max, starts the show in a relationship with Eleanor Guthrie, before moving onto Anne Bonny. Fun fact, Anne Bonny was a real woman that many suspected to be a lesbian.
Lip Service (Hulu)
Think of this show as the Scottish L Word but with way fewer episodes. A group of friends living in Glasgow struggle with life, love, and everything in between.
Anyone But Me (Hulu)
Originally a web series, this show follows 16-year-old lesbian Vivian trying to maintain her relationship with her girlfriend, Aster, as she moves out of the city and into the suburbs.
Adventure Time (Hulu)
You heard me! I said Adventure Time! While a majority of the show follows Finn and Jake's adventures, we are treated to the surprisingly complex and sweet relationship of Princes Bonnibel Bubblegum and Marceline the Vampire Queen.
Sailor Moon (Hulu)
In the mood for more animation? Why not try this classic. Sailor Moon follows the sailor scouts as the protect the world from evil. Each magical girl has a corresponding planet, or in Usage Tsukino's case a moon. Sailor Neptune and her girlfriend Sailor Uranus were definitely caused the awakening of many baby lesbians in the '90s.
Steven Universe (Hulu)
This show follows the title character, Steven, and the Crystal Gems as they protect the Earth from otherworldly threats. Where are the lesbians in this show? Well, Garnet is literally two smaller lesbians, Sapphire and Ruby fused together. Pearl also spends a good chunk of time pining over Rose Quartz.
Motherland: Fort Salem (Hulu)
Three witches go through magical basic training to defend the county again a supernatural terrorist threat. You don't have to watch a ton of episodes before you're introduced to Raelle and her love interest Scylla. Intrigued but still unsure?
High Fidelity (Hulu)
Hulu's TV adaptation of the movie of the same name flips the race and sex of the main character. Zoe Kravitz plays Rob, a biracial and bisexual woman who runs a record store in Brooklyn.
The Bisexual (Hulu)
How convenient that title already tells you there will be a bisexual in the show. Said bisexual is Leila and the show follows her trying to navigate the London dating scene.
Killing Eve (Hulu)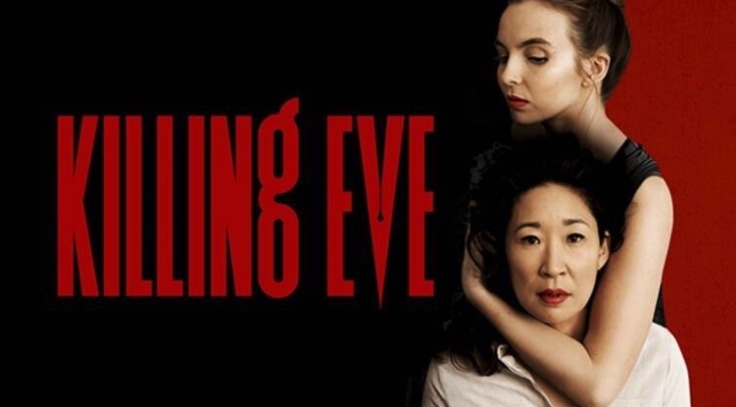 In case you've been living under a rock for the last couple of years, Killing Eve is about Eve, a woman tasked with hunting down a psychopathic assassin. That assassin is Villanelle. As the show progresses, the become more obsessed with each other. And we know damn well Villanelle isn't straight.
The Fosters (Amazon Prime)
This family drama follows the lives Stef and Lena, two wives who raise one biological child and four adopted children.
Homecoming Season Two (Amazon Prime)
Janelle Monáe stars in the second season on this Prime original. Jackie, Monáe's character, wakes up on a boat in the middle of a lake with no memory. Her search for her own identity only unravels more mysteries.
The Wilds (Amazon Prime)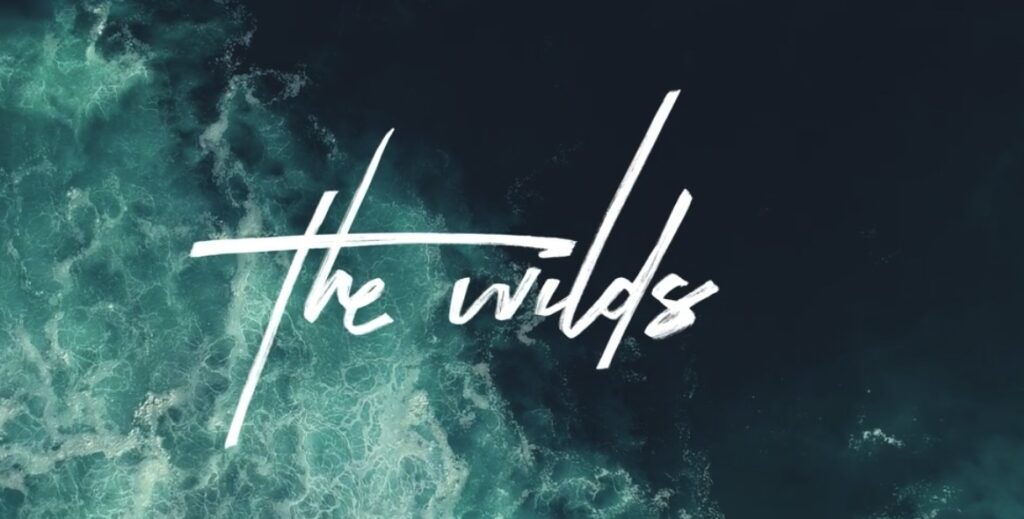 A group of teenaged girls become stranded on a deserted island and have to channel their inner Bear Grylls to survive. But there's more going on here than meets the eyes. And statistically speaking, you can't have this many girls in a group without at least one lesbian in the group. Still unsure? Read our review of it here.
Buffy The Vampire Slayer (Amazon Prime)
Another '90s classic on this list. Follow Buffy Summers as she struggles to juggle being a high school student and being the chosen one, destined to vanquish evil. I don't need to tell you what happens to lesbian witch Tara, right? Pour one out for every lesbian killed onscreen.
Girl/Girl Scene Flashback (Amazon Prime)
Something of a prequel to the series Girl/Girl Scene!, this show takes us back to the early 2010s. Three lesbians, Evan, Maxine, and Jessie are the main focal point of these series. If you're looking for something light to take up an afternoon, this may be for you.