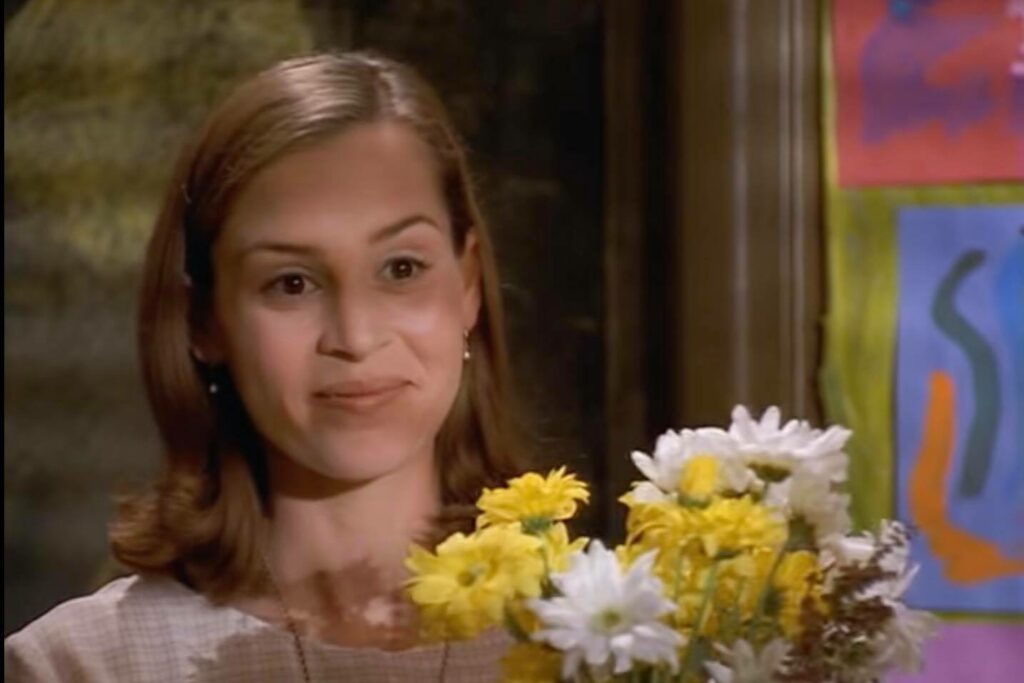 It seems that every lesbian who grew up the the nineties wanted to 1. grow into being Miss Honey from the 1996 movie Matilda, 2. wanted to be looked after by her, or 3. wanted to be in a relationship with her when they became adults. So what's the deal? What's so great about Miss Honey, who was played by Embeth Davidtz?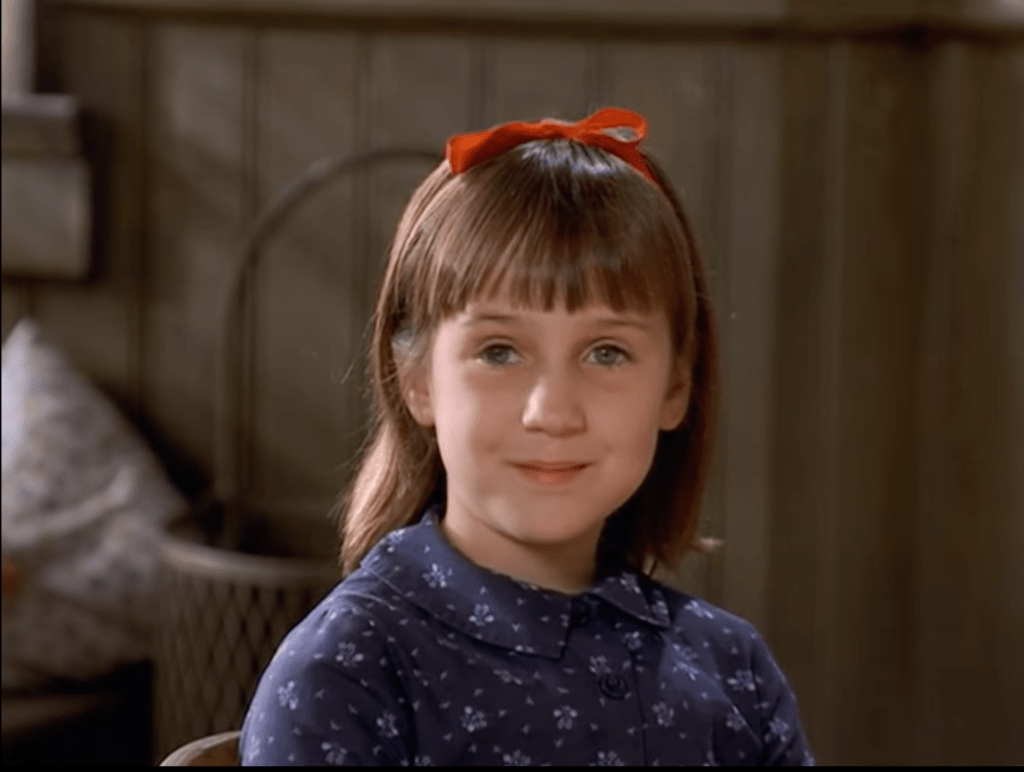 The protagonist, Matilda, played by Mara Wilson, was a "gifted" child who suffered deeply for being unwanted by her parents. She was bullied by her family for reading books, thinking about things, dreaming about things other than money, and having morals. Her family would prefer her to numb her mind with television, like they did, and aim to make a quick buck by selling dodgy cars like her dad.
Matilda's unwavering spirit and convictions were inspiring for kids who related to her. Even with the pressure to conform to such a toxic family, Matilda didn't bend. But Miss Honey, who also experienced a lonely childhood, showed Matilda and the audience that a good, happy life was still possible post-childhood, despite the feelings of powerlessness. She was impressed by Matilda's passion for knowledge, which was a stark difference to what Matilda had experienced before.
We wanted to be Miss Honey
Well first of all, Miss Honey is a good soul. Her ethics are unswayed in the face of intimidating headmistress, Agatha Trunchbull, who just so happens to be her wicked step aunt. Miss Honey knows pain, she went through her own horrible experiences as a child, but it didn't poison her. It didn't make her inflict the same pain on others. Instead, she seeks justice for all and curates the life she wants today.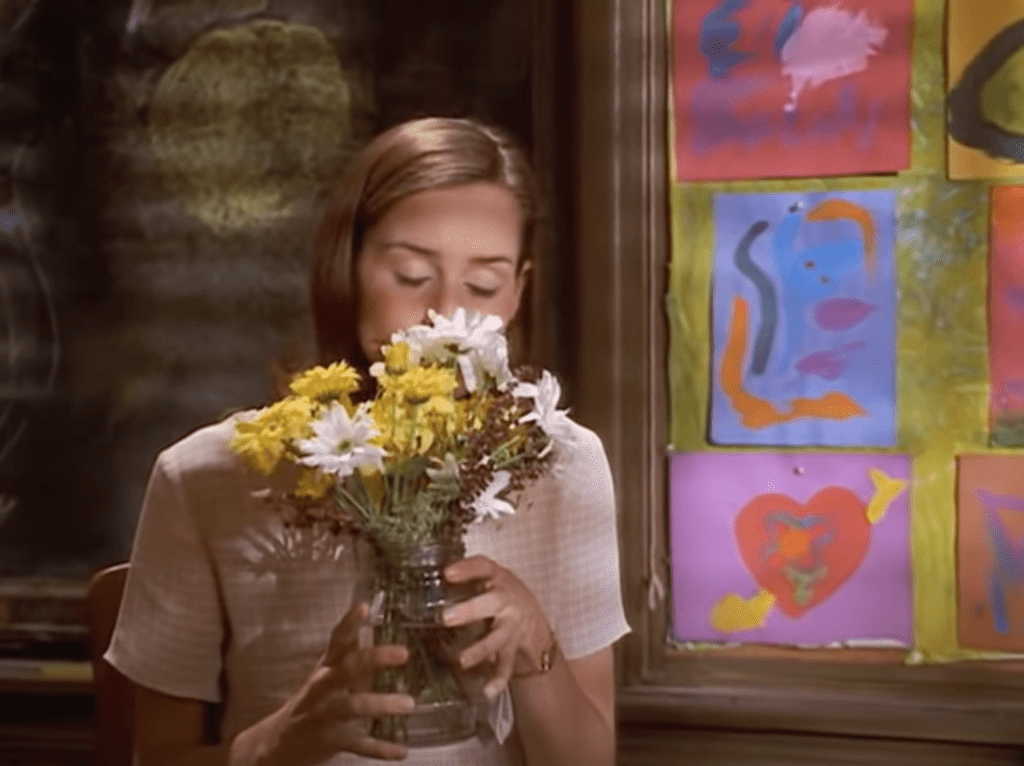 Miss Honey is tough. Don't mistake her sweetness for complacency. But Matilda's rebellious nature (and powers) helped Miss Honey in return: she was able to completely free herself from the shackles of Trunchbull and take what was hers.
Miss Honey lives a life completely separate from men which is definitely a lesbian vibe. It's plausible that she is one of us. Either way, she was inspirational because she chose whichever route aligned with her values, despite the level of unconventionality.
She adopts Matilda, an abused child she connects with, without a second thought. She intervenes in times people inflict abuse against each other, even when it could cause her much personal and professional harm. She does the right thing despite the consequences.
We wanted to be looked after by her
Matilda's alienated, lonely childhood isn't unique to many lesbians. Many of us spent our childhood knowing we're different from other people but not knowing how or why. The feeling of being "misunderstood," attempts by our heterosexual parents to "correct" our non-normative behaviours or interests, and the subsequent yearning to be properly loved, properly appreciated, made Miss Honey the guardian of our dreams.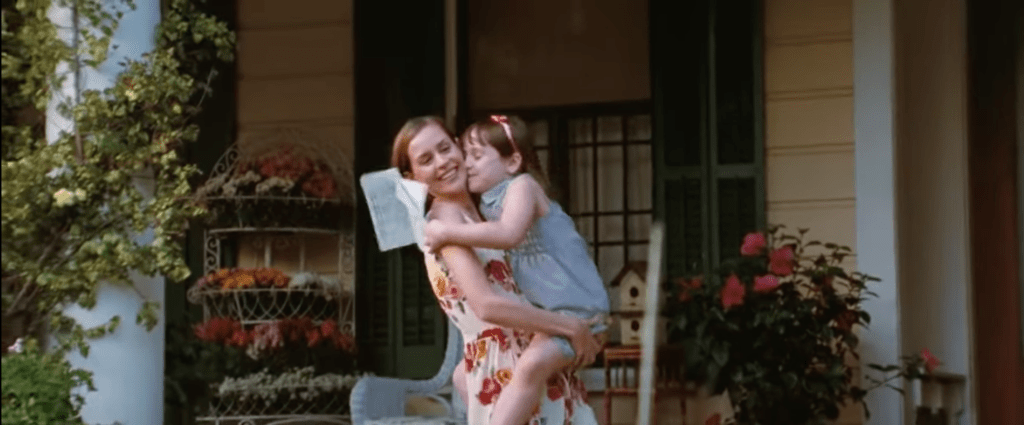 Miss Honey didn't just tolerate Matilda's magical uniqueness, she celebrated it. She protected her. She made the unconventional decision to adopt Matilda when she was going to move away with her hateful, corrupt family. Miss Honey was free from corruption.
Like many disempowered little girls, Matilda was full of rage. Rage was how Matilda knew she had magical powers: after her dad ripped up a library book, she became so angry that she unintentionally blew up the television with her mind. Miss Honey influenced Matilda to control her rage and Matilda taught Miss Honey when rage was needed.
When Matilda started living with Miss Honey, she didn't have to use her powers anymore (although getting a book from the bookshelf without leaving her bed was still called for, obviously). She could finally let her guard down and just be a kid.
We want(ed) to be with her
I guess straight girls could relate to wanting her as a parental figure, or wanting to grow up like her, but this is what sets us apart. This is why Miss Honey is a lesbian icon. Find me a lesbian who doesn't want a kind, cottagecore girlfriend with incorruptible values and ethics. I'll wait…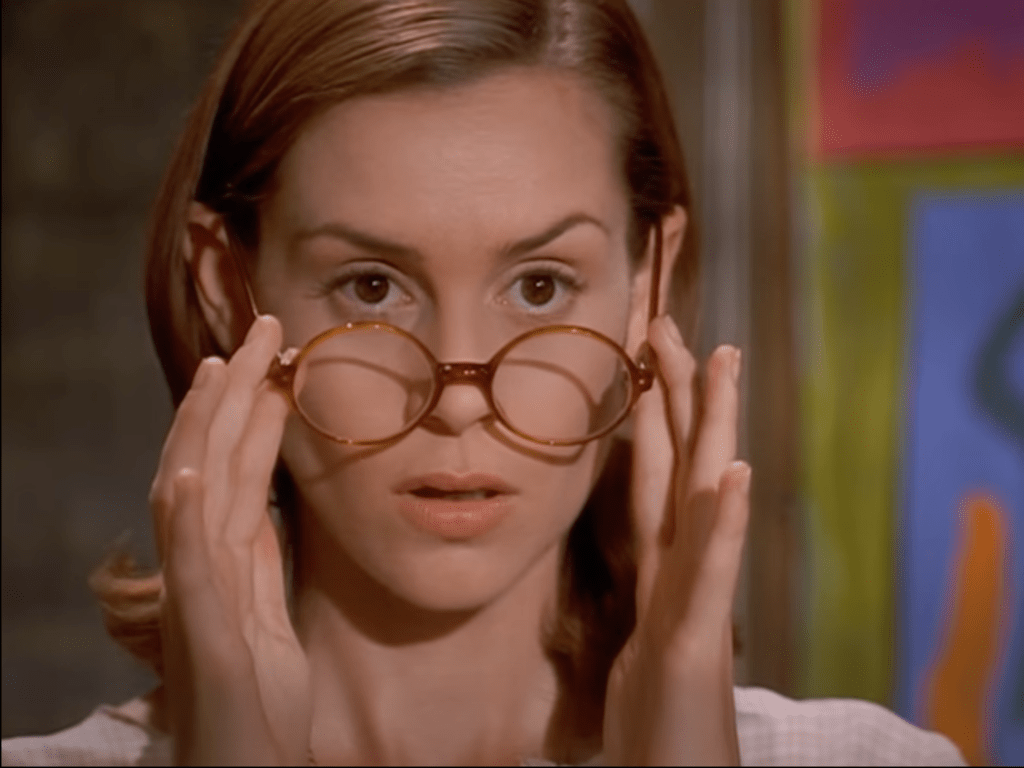 I'm not a fan of the claim that lesbians loving Miss Honey in a romantic way is due to "mommy issues." The reality is that humans don't stop wanting to be nurtured and loved post-childhood. We don't question the mental state of straight boy children for their crushes on adult women. Miss Honey just so happens to be a notable lesbian awakening for many lesbian kids.
Miss Honey had a lot more going for her than being nurturing and incorruptible, too. Having a partner who is enthusiastic about our differences and has our back when those differences are under attack, like Miss Honey would, liberates us to express who we are. Not only would we be able to have deep, mind-stimulating conversations with her, but she would never turn on us in times of persecution. She's gentle and honest.