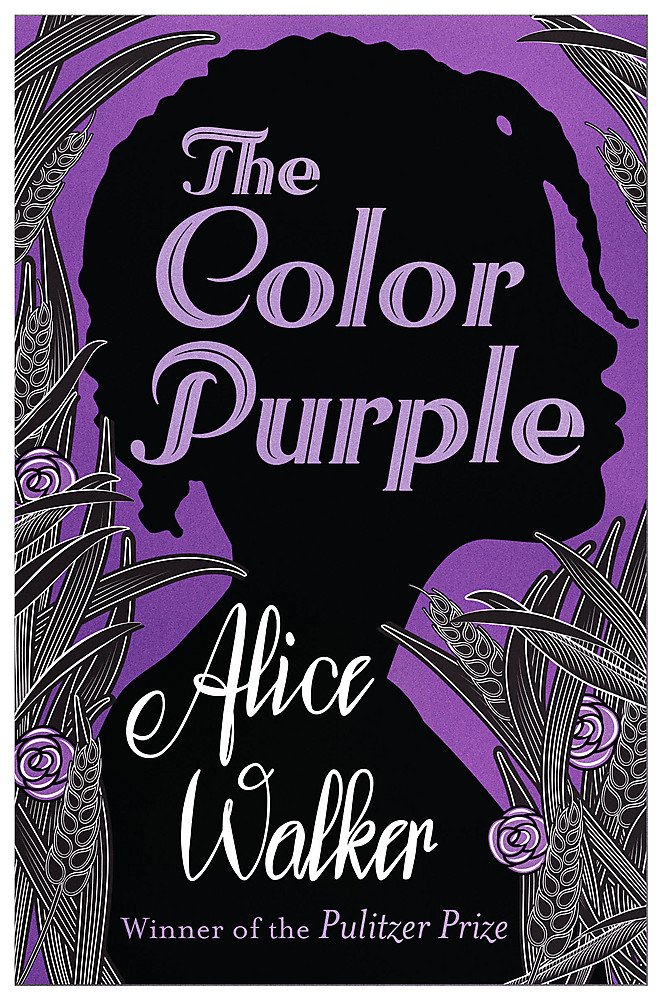 The Color Purple is a lesbian novel. Alice Walker left no ambiguities about the romance between Celie and Shug Avery. There is love, tenderness, and care between these two characters – which stand out all the more because this book is set in a society where Black women are often denied all three. And there is passion. Celie and Shug's relationship is intensely sexual:

"She say, I love you, Miss Celie. And then she haul off and kiss me on the mouth.

Um, she say, like she surprise. I kiss her back, say, um, too. Us kiss and kiss till us can't hardly kiss no more. Then us touch each other."

The scene goes on to describe Shug's mouth getting intimately acquainted with Celie's nipples. And the next chapter opens with the two women waking up in bed together. After a night filled with Sapphic delights. So it stands to reason that everybody familiar with this Pulitzer Prize-winning novel would know that The Color Purple is a lesbian book. But one person clearly missed the memo.

Seyi Omooba was set to play Celie in a production at the Curve Theatre back in 2019. But then a homophobic Facebook post in which she claimed homosexuality is "not right" came to the attention of her employers. Ooma asserted that being lesbian or gay is wrong even "though the law of this land has made it legal."

Aaron Lee Lambert, a member of the West End's Hamilton cast, called out Omooba on social media: "Do you still stand by this post? Or are you happy to remain a hypocrite? Seeing as you've now been announced to be playing an LGBTQ character, I think you owe your LGBTQ peers an explanation."

According to Leicester Theatre Trust's legal representation, Omooba was given a choice: resign from The Color Purple, or be dismissed. The show's producers then gave a statement: "Following careful reflection it has been decided that Seyi will no longer be involved with the production."

She is now suing the Leicester Theatre Trust for firing her, claiming religious discrimination and breach of contract. And that's not even the most ridiculous part of this story. Omooba is also suing her former representation at Garrett Associates Ltd, the agents who helped her secure the part of Celie, on the basis that she would never knowingly have agreed to play a lesbian character.

That Omooba allegedly did not read The Color Purple – the source material for her character – or even do a cursory Google search, which would have been more than enough to reveal the book's lesbian themes, raises eyebrows. After all, Celie could have been the breakthrough role of Omooba's career. But her legal representative, Pavel Stroilov, argues that "the best known interpretation of the character is to be found in Steven Spielberg's later film version."

During the tribunal, Stroliv said that "it's absurd to suggest it's for an employee, an actor, to go and inquire with an employer whether or not they interpret this play differently from Steven Spielberg."

But why is Spielberg's interpretation being valued above that of Alice Walker? After all, she is the woman who created Celie and her story – including the romance with Shug.

That the 1985 film adaptation is now being used by to deny the lesbian story within The Color Purple only goes to show the harm caused by Speilberg's erasure of lesbian desire. It is no coincidence that Omooba's legal team – part of Christian Concern, one of Britain's biggest Evangelical advocacy groups – prefers Spielberg's story to the one Alice Walker wrote. Because it was exactly this sort of homophobia he was pandering to in cutting out the romance between Celie and Shug.

This controversy around Seyi Omooba goes to show two things. The first is that people will refuse to see Black lesbian sexuality even when it's staring them in the face. The second: this world desperately needs a film adaptation of The Color Purple that isn't directed by a straight white man.