Lifestyle
True Colors: New Life is Strange Game Announced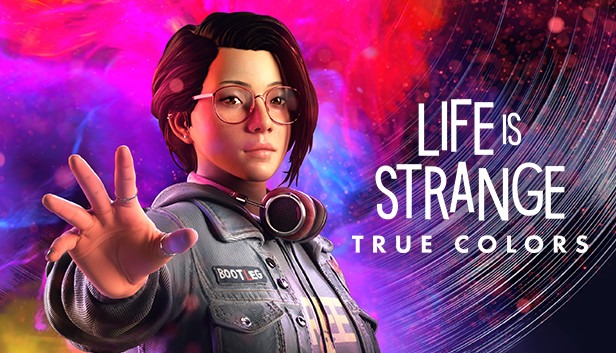 Life is Strange won the hearts of lesbians around the world with their time-travelling romance between Max Caulfield and Chloe Price. The first game was released in episodes – partly because it suited the story, which revolved around finding Rachel Amber's killer, but mostly because of budget constraints. Perhaps Square Enix presumed that teen lesbians solving mysteries and falling in love wasn't exactly best-seller material. But Life is Strange became a cult classic, and a franchise was born. We've had bonus episodes, a prequel, a sequel – and now a new story: True Colors.

Our protagonist is Alex Chen, a young Asian-American woman who grew up in foster care. She moves back to the idyllic town of Haven Springs to reconnect with her brother, Gabe. But before Alex can settle into this new life, Gabe dies in mysterious circumstances. True Colors follows Alex's struggle to identify her brother's killer. In classic Life is Strange style, Alex is aided by her empathic powers. She knows what other people are feeling, and can see their auras – the true colors alluded to in the title.

Life is Strange has built up expectations about representation, having featured gay and bi characters across their games. And True Colors doesn't disappoint. With a check flannel shirt, asymmetric haircut, and oversized glasses, Alex is clearly coded as belonging to the community. Square Enix have confirmed two potential love interests: Steph and Ryan. Which suggests our girl is bi.

Eagle-eyed gamers will recognise Steph from the Life is Strange: Before the Storm, where she studied alongside Chloe at Blackwell. Her flirtation with Rachel Amber, alongside discoverable drawings that showed her kissing girls, indicated that Steph is a lesbian. Katy Bentz – the voice of Steph – confirmed this fan theory during a Reddit AMA, saying that she was told Steph is indeed a lesbian upon being cast. Unless it's required to unlock an achievement, I doubt many women in the Life is Strange fanbase will be choosing Ryan in their playthroughs.

Set in a small village beside the Rockies, with cabins and fairy-lights, there are definite cottagecore vibes that will appeal to les/bi gamers. Although the Life is Strange games explore dark and violent themes, their soft aesthetics and soundtracks evoke a gentle nostalgia. The first song from the True Colors to be announced is a cover of Radiohead's Creep, performed by YouTube sensation mxmtoon. Like Alex, mxmtoon is Asian-American and bisexual; the perfect choice. The strength of this track indicates that True Colors will deliver on the lo-fi beats and acoustic sounds that have become their trademark.

Life is Strange: True Colors is scheduled for release on 10 September 2021. It will be playable on Microsoft Windows, PlayStation 4 and 5, Google Stadia, and Xbox One as well as Series X and S. Whereas the previous games were released by episode, True Colors is coming out all at once – which is good news for gamers looking to binge. There's a Deluxe Edition with an exclusive story called Wavelengths – which lesbian gamers may want to look out for, because it stars Steph.