Happy Friday, ladies! This week we have an alleged feud brewing between Ellen DeGeneres and Caitlyn Jenner, big news about Stella Maxwell's living situation, and much more. Lez get to it!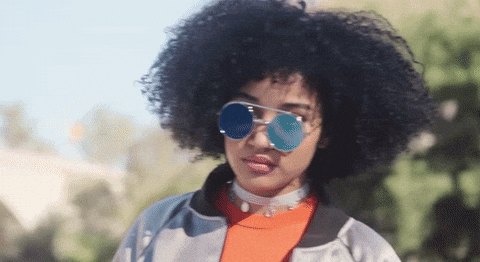 Ellen DeGeneres Supposedly Bans Caitlyn Jenner From Her Show
Don't mess with Ellen!
According to multiple outlets, the lesbian comedienne has reportedly banned Jenner from her show following a series of disagreements. Story time: In September of 2015, the Olympian took to Ellen to discuss her transition and to give her first talk show interview. During the chat, Cait expressed disapproval over gay marriage, a sentiment which obviously confused as well as irritated DeGeneres. If you watched the episode, you probably remember how uncomfortable the whole segment was — it also didn't help that Jenner was tone deaf, stubborn, and impervious to criticism the entire time.
A few days after the disastrous sit down, the gay icon opened up to Howard Stern, revealing:
"Caitlyn Jenner still has a judgement on gay marriage. And I said, you're wanting people to understand and accept you, this is like, really confusing to people. She said if the word marriage is that important… and like, it is."
Well, it turns out Caitlyn is one to hold a grudge and is a big fan of deflecting blame. In her April 2017 memoir The Secrets of My Life, she criticized DeGeneres for allegedly "alienating" her from the LGBTQ community:
"I believed, as anyone would, that that was exactly what she wanted to talk about my progression in terms of changing attitude over the years. I am for it. I did not initially understand why marriage was so important, influenced no doubt by my own personal experience. Now I do, and it's a wonderful thing to see. This discussion further alienated me from members of the LGBTQ community. Ellen's appearance on The Howard Stern Show, where in my mind she even more emphatically took what I said out of context, made it go viral."
In response to the tell-all, a source told Radar Online:
"Ellen does not want to ever have Caitlyn back on the show. She could not believe that Caitlyn took time to write about her in the book!"
As for C.J.'s take on the ban:
"That is fine with Cait, because she has no desire to go back on after what Ellen did to her last time! In fact, she said she thinks that Kris put Ellen up to it, because of the fact that they are really close friends and Caitlyn had recently just left Kris when it happened. Caitlyn really believes that Kris put Ellen up to the line of questioning that she went for in the interview. She was just defending herself against the whole situation in the book because she felt she never had the chance to."
Lol. Although I don't doubt momager Kris is conniving, this is all on Caitlyn. I guess we'll see if this ban holds up!
Kristen Stewart Reportedly Moves In With Girlfriend Stella Maxwell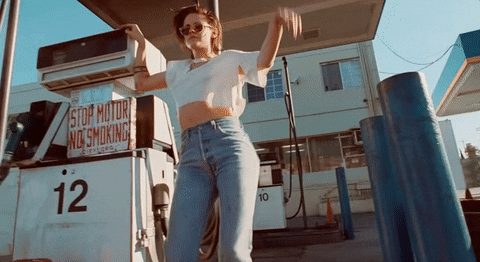 Things are heating up big time for Kristen and Stella! After five months of dating, sources have come forward to reveal the two are shacking up in LA. Although Maxwell still has an apartment in NYC, her main crash pad is with Stewart in the neighborhood of Los Feliz — apparently the model spends "all of her time" there.
A friend told Us Weekly:
"They're both so busy with work, but try to be together when they can. Kristen really likes her."
In other news, the actress is now the new face of Chanel's "Gabrielle" perfume. The scent will apparently mimic an "abstract floral"… whatever the heck that means.