We're officially one week into Pride Month and the party is still going strong. In this installment of the round-up, I have some very curious news about Kristen Stewart and her ex (?) Alicia Cargile. Plus, Sarah Paulson signed up for a new Steven Spielberg movie while Tegan and Sara wrote a heartwarming letter to the LGBTQ community. Lez get to it!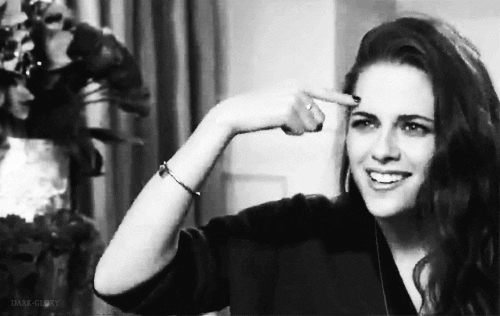 Kristen Might Have Spent The Night At Alicia's House
This is not a drill!!! I repeat, THIS IS NOT A DRILL.
On Monday morning, Kristen was spotted leaving Alicia's house in Los Angeles…  just one week after she was seen engaging in a cute coupley moment with girlfriend Stella Maxwell. If you haven't been obsessively following the Stewart and Cargile saga like I have for the past X amount of years (there's no shame in my game, people), let me fill you in.
Me right now piecing together Kristen and Alicia's relationship timeline: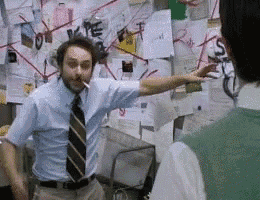 After first getting together sometime in 2014, Kristen and Alicia dated on-and-off for close to three years. Although the lesbian actress rarely spoke of Cargile publicly, she finally declared that she was "so in love" with her in August of 2016. The "love" didn't last too long though, because shortly thereafter Stewart moved on to St. Vincent… and then on to her current girlfriend Stella Maxwell.
As for the morning in question, here's a headline about the supposed reunion:
Kristen Stewart leaves ex Alicia Cargile's house in the morning https://t.co/1tTk3FaSfG via @DailyMailCeleb

— Claire Stewart (@Maybe_ClaireS) June 7, 2017
Another piece of evidence:
#Alisten might still be a thing: #KStew seen leaving ex's house early in the morning https://t.co/Ufg0aqStfu #aliciacargile pic.twitter.com/4vlQlBD57n

— The Feminism Project (@TheFeminismProj) June 7, 2017
If you're wondering why outlets are reporting KStew left Alicia's house in the morning, that's because she was seen at a gas station in the ENTIRE SAME OUTFIT the day before:
https://twitter.com/julytapuxaap641/status/872453446976360448
Although it's totally possible this could have been a friendly and innocent visit, this news is a bit…. interesting. I honestly have no idea what to make of this sighting — all I can say is, pass me the popcorn.
REAL LIVE UPDATE:
As I was doing my final scan of the news, I caught that Kristen and Stella were spotted holding hands while out in L.A. on Thursday afternoon. I think it's safe to wager these two are on good terms and that nothing is amiss in their relationship.
#Celebs via #DailyMail: Kristen Stewart and Stella Maxwell stroll holding hands… https://t.co/gK4Y5MbE7m

— danotable (@danotable) June 9, 2017