Jennifer Lopez Explains Why She Decided To Be An Exec Producer On The Fosters
Umm, how did I not know Jennifer produced The Fosters? Now that Pretty Little Liars is officially over, there's no excuse for me not to watch Freeform's LGBT darling about lesbian moms Stef Foster and Lena Adams.
In an exclusive essay with People, Lopez opened up her lesbian aunt's experience and how it compelled her to produce the show.
"When I was growing up in the Bronx, I always thought my aunt Myrza was the coolest. She lived in N.Y.C. and wanted to be an actress. I loved going into the city and spending time with her and hearing about her hopes and dreams. I wanted to be just like her. What I didn't realize was that she was struggling with being gay. At that time, families didn't sit around a dinner table and talk about tolerance and acceptance. Life was different and it is heartbreaking for me to think about it now. When the opportunity to produce The Fosters first came my way, I was a bit hesitant. I knew the show would be controversial. Being in the public eye, these sorts of things go through your head. But then I thought about Myrza. This could be that show she didn't have growing up. A show that holds a mirror to society and shines a light on what love looks like. It doesn't matter your race or sexual orientation. Love is love."
Wow, I'm genuinely impressed by the singer's candor and empathy for her aunt. It's nice to know that a celebrity with a special connection connection the LGBT community is one of the producers on the show. When you consider almost everyone involved in The Fosters is LGBT, this is even more important.
P.S. The Fosters come back to Freeform for season FIVE on July 11. Will you guys be watching?
Matilda Alum Mara Wilson Wants More "Boring" Bisexual Representation
I really adore Mara. If you're not following the bisexual writer and actress on Twitter, I suggest you do because everything she says is pretty much gold.
In an interview with the podcast My Dad Wrote A Porno, Wilson joked that there should be more "boring bisexual representation" in the media. As bi singer Halsey pointed out in a recent interview, pop culture often portrays bisexuals as being salacious or dangerous for profit.
"A lot of (bisexual) people are villains, they're evil or they're super sexy and I'm just sitting here drinking tea just trying to get my cats to come over."
Although I'm a lesbian and not bisexual, I feel you Mara. Keep sippin' your tea Ms. Wilson, you're doing amazing sweetie.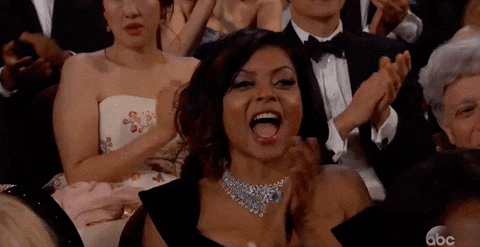 The Matilda star also went on to elaborate on her sexuality, saying:
"For some people, they find more people attractive but I'm still picky so it just means there's more than one gender that I'm bad at dating."
As for her childhood stardom, Mara revealed she once competed against Kristen Stewart and Evan Rachel Wood for roles:
"Kristin Stewart, Evan Rachel Wood and I all went out for each other's parts. We all looked different but I looked back on it and I was like we all either grew up to be gay or bisexual. Casting directors know what they're doing."
You can listen to the full episode below: