The Latest White House Scandal Involves A "Lesbian" Inflatable Doll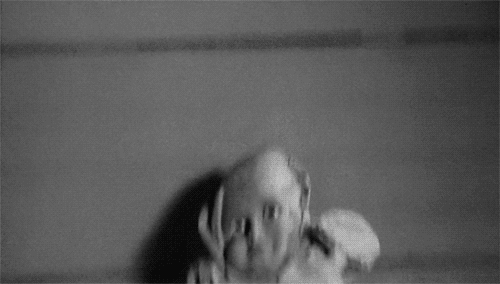 Where do I even begin? I literally wrote "WH Call Lesbian Doll?" in my LDIO notes for this week.
According to Tara McKelvey of the BBC and Jackie Alemany of CBS, someone at the White House said, "My inflatable doll is lesbian," during a  conference call with the press on Iran policy:
Conference calls are often tricky – with strange background noise. But tonight's White House conference call on Iran policy was unique…

— Tara McKelvey (@Tara_Mckelvey) July 18, 2017
During the briefing call on Iran, you could hear an ad in the background: a man seemed to be saying "inflatable dolls" and "a lesbian."

— Tara McKelvey (@Tara_Mckelvey) July 18, 2017
Shortly after that a senior administration official said he thought it was time to end the phone call on Iran policy: "Just pull the cord."

— Tara McKelvey (@Tara_Mckelvey) July 18, 2017
I may never know what was really said during that call or if I heard things wrong. But I'll certainly remember the sounds – and those words…

— Tara McKelvey (@Tara_Mckelvey) July 18, 2017
https://twitter.com/JaxAlemany/status/887144137459421185?ref_src=twsrc%5Etfw&ref_url=http%3A%2F%2Fwww.gq.com%2Fstory%2Fwhite-house-conference-call-inflatable-doll
It's really too bad Sean Spicer is no longer doing daily White House press briefings — I'd love to hear him explain this one. He'd probably pull a Covfefe and say: "The president and a small group of people know exactly what he meant."
Wanda Sykes Is Nominated For An Emmy
My apologies to missing Wanda's nomination last week. I LOVE the lesbian comic, and I'd never intentionally leave her out. I'm happy to report Sykes scored a Comedy Guest Actress nom for her role as Daphne Lido on Black-ish. Congrats, Wanda!
If you missed the other Emmy noms, visit last week's installment of LDIO.
That's all, folks! Enjoy your weekend, and be sure to pour one out for Kacy and Cori.