In November of 2021, Paris Jackson dropped her first solo album, wilted. Not only is this Jackson's breakout into the indie music scene, it's also her first time stepping into the spotlight away from her father's shadow.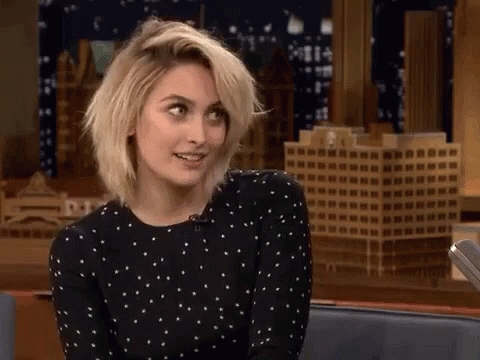 Jackson spent the first half of her life hidden away, as her parents did not want to thrust their children into being celebrities. However, after her father's passing, Jackson was suddenly someone to watch. Jackson has always dabbled with music, and in November of 2020, she dropped her first full length album, wilted.
It's worth noting that Jackson had been a part of a country band called Soundflowers; but with the release of this album, Jackson totally rebranded. The Soundflowers Instagram has been changed to Paris Vibrations, and wilted has veered away from country entirely.
Shocking to some (but not to this reviewer) Jackson's album has no hints or homages to her father at all, and has incapsulated her own unique style entirely. Jackson worked with Andy Hull from Manchester Orchestra, where she stayed in Atlanta and collaborated directly with him. If you are a fan of Hull's, you can definitely feel his influence throughout each ethereal ballad. Jackson has completely stepped away from her infamous past and into her own lovely creation.
wilted depicts love, heartbreak, and looking inward to move forward. In an interview with WWD Jackson said, "I feel like that's something that everybody can relate to in their own way. I love the idea that love is a flower that blooms, and if it's not taken care of, as anything, it will wilt, it will die."
The album itself is truly an indie-pop record where you can almost feel each word escaping Jackson's lips; every stroke of the acoustic guitar is intentional and poetic.
"let down" was the first single released from wilted, and was the essential beginning of Jackson's rebrand. The song itself has hints of Fleetwood Mac meets Coldplay in the nature of its gentle love ballad. Jackson directly addresses what it feels like to be let down, and highlights the pressure that comes with her celebrity. "let down" breaks down Jackson's innermost thoughts, bringing us to see exactly who she is (and illuminates her individuality from her famous family, as well.)
It's no secret that Jackson makes our little gay hearts swoon, too. In 2018 Jackson was interviewed about her sexuality and was surprised that people didn't know she was into women; she at first come out at the age of 14. We can only listen to wilted wondering about Jackson's past relationships (like Cara Delevingne) and feeling what it's like to face the rawest forms of heartbreak.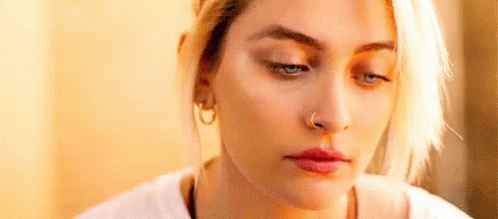 Jackson's album is her first, which is important to remember. Some of the lyrics feel forced to rhyme as she dips away from the grammatically correct (like when she says "no more" instead of "any more".) However, the indie-pop record is so beautifully crafted; each line is intentional, and every song has a mysterious element that is evident through her hippie-esc connection with nature. The album is so elegant, you don't even notice that some of the poetry isn't lined up quite perfectly; the perfectly imperfect is the beauty of Paris Jackson.
wilted is available to listen on all streaming platforms, and we highly recommend it.