Actress Cassandra Peterson, better known as Elvia 'Mistress of the Dark,' recently revealed a secret she's kept hidden for 19 years. Her new memoir, delightfully titled Yours Cruelly, Elvira: Memoirs of the Mistress of the Dark, gave us witchy lesbian representation when Cassandra Peterson shared she has been in a relationship with a woman, Teresa Wierson, for almost two decades.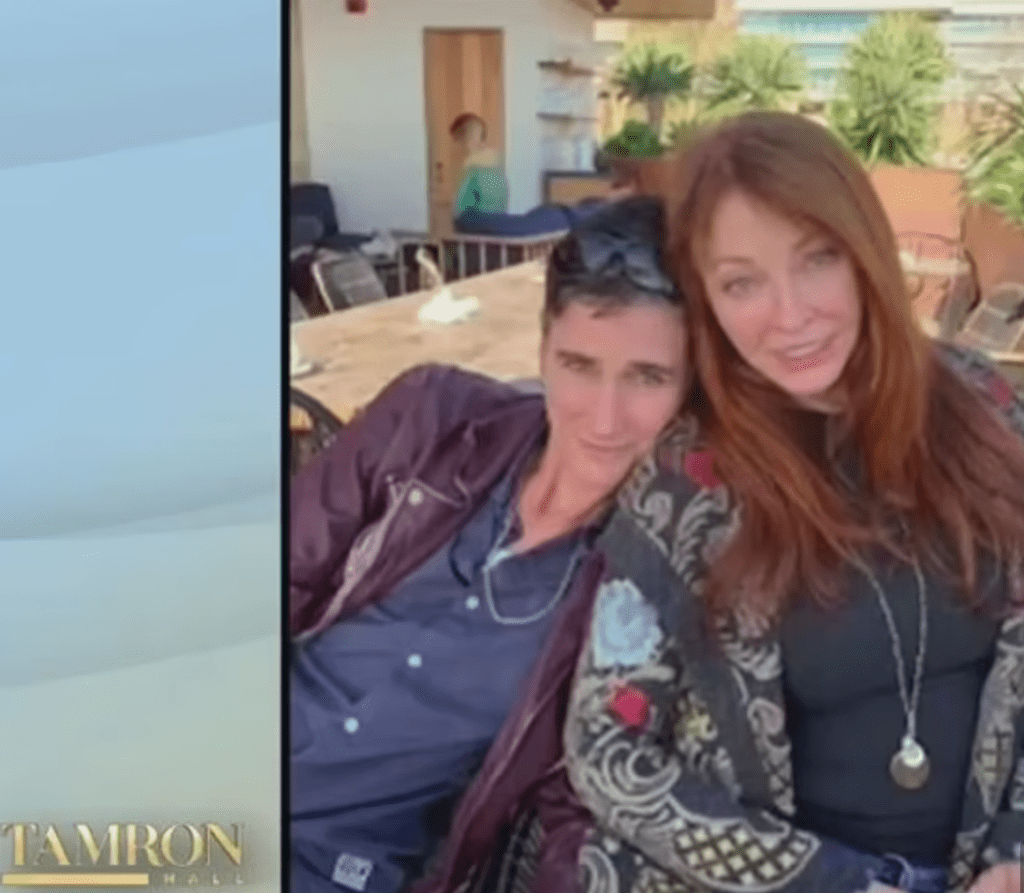 Cassandra's witchy character, Elvira, brought her magic powers to Cassandra's love life. Her relationship with Teresa was an unavoidable act of fate that, despite never being attracted to women before, just felt right to Cassandra. Both Cassandra and Teresa were struggling around the time they met and, miraculously, looked around for hope only to find home in each other.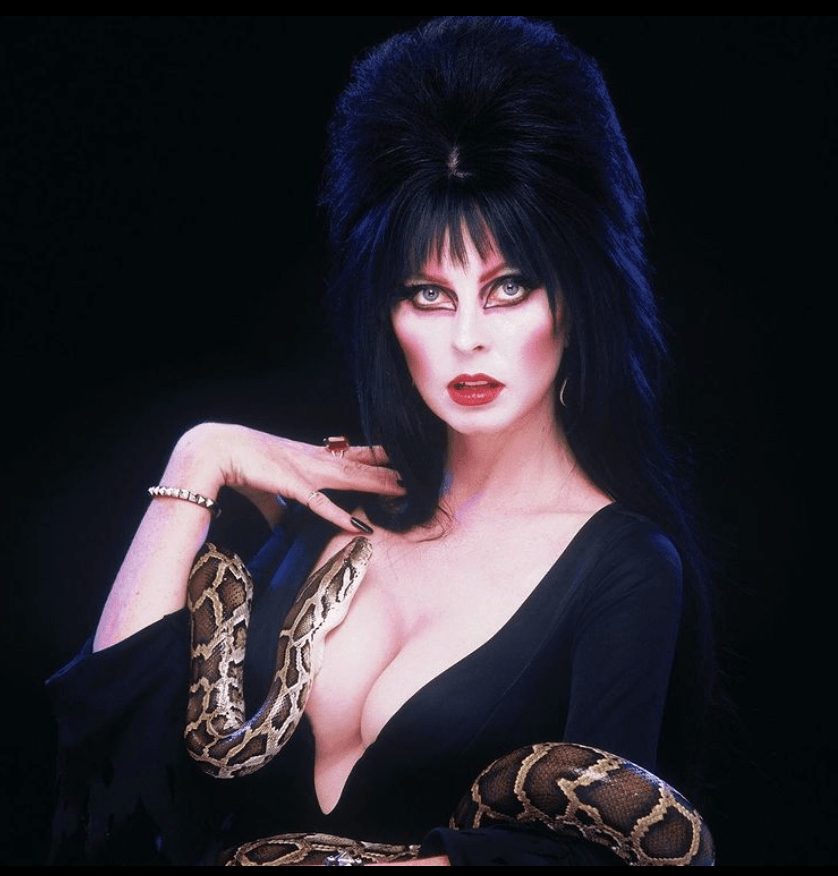 The love story…
The story starts at Hollywood Gold's Gym. "Often, when I was doing my preworkout warm-up on the treadmill, I couldn't help noticing one particular trainer — tan, tattooed, and muscular — stalking across the gym floor, knit cap pulled so low over his long brown hair that it nearly covered his eyes," Cassandra writes. "Dark and brooding, he gave off such intense energy that when he crossed the enormous gym floor, the waters parted and people stopped in their tracks to stare."
Cassandra's "bad boy" crush was actually "bad girl" Teresa, which she discovered by stumbling into her in the female toilets. The connection was originally platonic, but the pair became extremely close. Perhaps Cassandra having no history of being attracted to women in that way meant she originally categorized Teresa as a friend after, upon closer look, she realised she wasn't a man.
Cassandra and Teresa's mutual struggles made the relationship take a romantic turn. Cassandra's 25-year long marriage to Mark Pierson, who became her manager during the marriage, ended. When Teresa arrived at Cassandra's house one night, in the pouring rain, with a "trash bag full of her belongings, looking sad and bedraggled," the women became a lot closer. Teresa had also split from a long term partner and had spent some time in rehab. The stars aligned and the women had each other.
The women lived together, supported each other through their respective struggles, and something changed. After watching a movie, Cassandra felt an inexplicable urge to kiss Teresa. "I think I was even more surprised. What the hell was I doing? I'd never been interested in women as anything other than friends. I felt so confused. This just wasn't me! I was stunned that I'd been friends with her for so many years and never noticed our chemistry," she writes. "I soon discovered that we connected sexually in a way I'd never experienced."
Why so secret?
Cassandra and Teresa, who's now Cassandra's assistant, kept the relationship private to protect the brand of Elvira. Elvira is sexy and sensual, spooky and bizarre. Like she says to Tamron Hall in the above interview, her character "appeals to men." Coming out sooner meant losing money and/or her relationship being fetishized by the men.
Like many out people in the public eye know, your personal life often becomes a novelty and the spotlight is removed from your craft when you come out. However, Cassandra made sure the world knew about the woman who makes her so happy before it's too late. While she was scared about the reactions, her love for Teresa is palpable. "For the first time in my life," she writes in the memoir, "I'm with someone who makes me feel safe, blessed, and truly loved."