TV
Station 19's Sapphic Power Couple, Carina and Maya
Grey's Anatomy has brought us some fantastic sapphic storylines over the years. For a time, surgeons Callie Torres and Erica Hahn were the only bisexual and lesbian female characters on network television. And though their relationship was short-lived, its end opened the door to one of television's most iconic sapphic couples: Callie Torres and Arizona Robbins. Now Grey's spinoff show Station 19 has brought together two bicons – Doctor Carina DeLuca (Stefania Spampinato) and Lieutenant/Captain Maya Bishop (Danielle Savre).
From the moment they met, the connection was obvious. Even if the meet cute was gross – Maya delivering the severed nose of a man attacked by a bear, so that it could be surgically re-attached – the outcome was wonderful.
From flirting in Joe's Bar to hooking up, the romance was (and continues to be) spicy hot. Spampinato and Savre have extraordinary on-screen chemistry, complete with ad-libbed affection and pillow talk. Savre is even learning Italian in real life to further the fictional romance.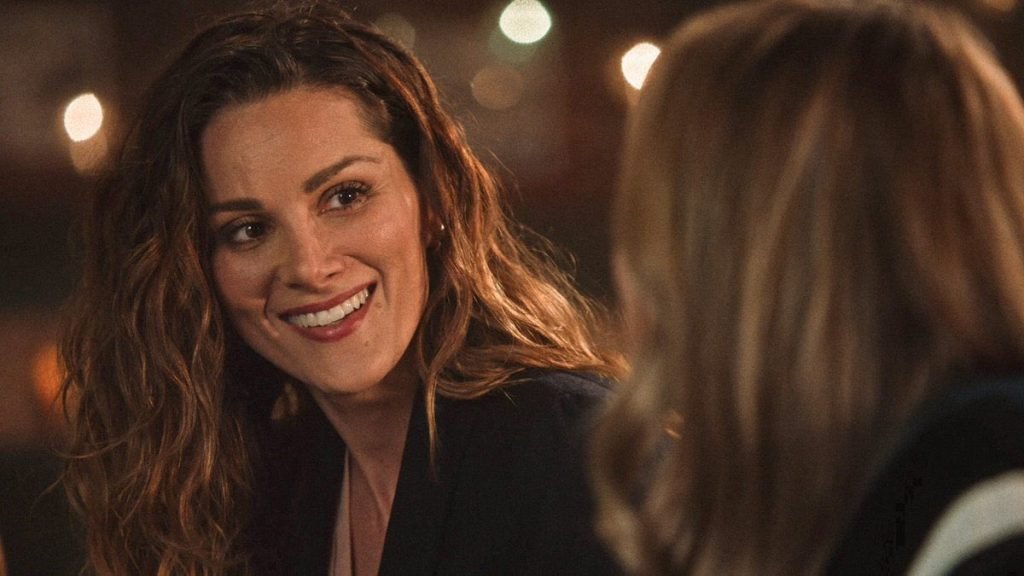 But it's the emotional intimacy that makes Marina such an incredible ship. Maya called Carina for advice delivering a baby during a blizzard. And Carina held Maya together while she started dealing with the trauma caused by her dad's abuse. On top of giving Maya a classic bisexual bob, learning that she could rely on Carina opened the door to Real Feelings.
Until they became a couple neither half of Marina did relationships beyond three months. As well as researching the female orgasm, Carina enthusiastically pursued it, hooking up with a variety of Grey Sloan Memorial staff. And Maya previously described herself as "allergic" to monogamy.
Scared by the intensity of her feelings for Carina, she cheated with old flame and fellow firefighter Jack Gibson. But, ironically, it was the prospect of losing Carina that led Maya to realize the full extent of her feelings. Maya declared her love and Carina admitted it was mutual – which both actresses consider their favorite moment of Station 19 season three.
The pull between these two women was undeniable. They went full U-Haul during Covid and never looked back. And when Carina's brother was murdered while taking down a trafficking ring, it was Maya who supported her through the grief. Maya even put up with a visit from Carina's ex Gabriella, which involved the two of them flirting in Italian, in the hope it would help her deal with the bereavement.
And when Carina's visa was due to expire, Maya proposed, not wanting to lose the love of her life. With an unconventional approach to love, not to mention emotional baggage from her parents' messy relationship, though the idea of marriage initially made Carina feel trapped. And she ran. But it was Gabriella who convinced her to go back. Which led to one of the most iconic proposals in Shondaland: "What I know is I want to be in this beautiful mess of a changing world with you. Please, please, bambina – marry me?"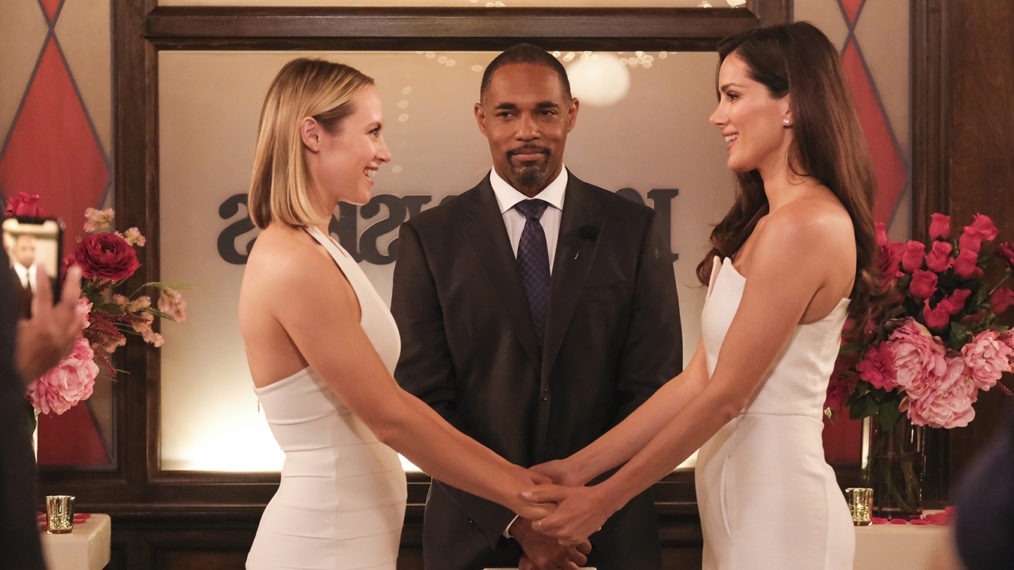 HMS Marina also had a gorgeous wedding, with both brides looking spectacular in white. Not even Maya's demotion could stop their newly-wedded bliss. And – to their roommate's frustration – the honeymoon period lasted well over a year.
And now there's a DeLuca-Bishop baby on the horizon! While Maya was initially reluctant, she fell in love with the idea of starting a family with Carina.
Through Marina, Station 19 gives an honest depiction of a same-sex couple trying to get pregnant. Carina and Maya have deep discussions about potential sperm donors, conversations that are both practical and – thanks to Carina's sense of occasion – romantic. They discuss who should carry.
Maya doesn't want to be pregnant because Seattle Fire Department would bench her for nine months, crushing her plans to make Battalion Chief by forty. She's happy to use Carina's eggs as well: "I want to have a little you. I want them to have these eyes, this nose, and this freckle. I want to have another version of you that I can count my blessings on."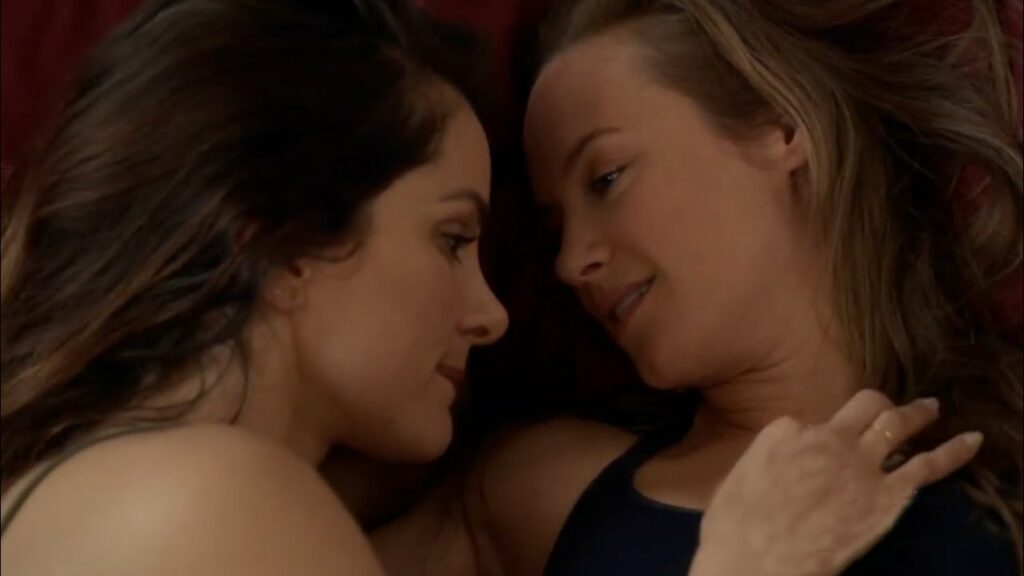 It's not exactly plain sailing. Carina wants to have Jack as their baby's donor – the same man Maya once cheated with. Which is… messy. And Maya's unresolved emotional issues coupled with her relentless ambition have put strain on the marriage.
But that's often the way it goes for Shondaland's main ships. Derek and Meredith nearly broke up over his career coming first. No pair ever needed marriage counselling more than long-game couple Teddy and Owen. Even Callie and Arizona divorced, only for Callie to move to New York so they could reunite.
There's no reason why Marina can't work things out and have a beautiful baby together – after all, the love is still there. Even if the Station 19 writers insist on treating us mean to keep us keen.
Lesbian Apparel and Accessories