Ah yes, it's that time of year again fellow Astrology Lesbians! We are entering Capricorn season, which means it's time to get to work. You ready?
Capricorns are know for their kick-ass work ethic, but also for being well organized. They have a genuine creative side, that helps them create beautiful things that are structured, at the same time.
Something to note that's going on simultaneously: Saturn and Jupiter are conjunct in Aquarius starting 12/21. What does that mean? Be ready for change. The Grand Conjunction is going to shift everything we thought we knew and move us into a time of growth, expansion, and absolute change. Capricorns are not fans of change, usually, so buckle up! We are in for a ride.
Aries (3/21-4/19) Horoscope
December marks the end of the year, and you have had an insane one, little Aries. You are very strong in nature. While you can take care of yourself, it is important to remember just all you have endured throughout this crazy year, and it is okay to feel burned out. For someone who always makes the best of it, like you Aries, it's okay to allow yourself to be upset and let others in. Self care will go a long way.
Taurus (4/20-5/20) Horoscope
You tend to gravitate to people who are just like you, dear Taurus. So when it comes to family and having people in your life who are incredibly different, you may find yourself struggling to be around them. The holidays can be difficult for that reason, Taurus, but keep your chin up! Remember to tell your loved ones that you love them, and keep pushing forward.
Gemini (5/21-6/20) Horoscope
We all have 2021 on our minds, but maybe you don't Gemini. This year has been a spiritual journey for you, and you may be looking back and reflecting on 2020 as a whole. Just remember, it is important not to get stuck in the past and instead, start preparing for the impact of 2021. You've got this!
Cancer (6/21-7/22) Horoscope
You can always make something out of nothing, Cancer. This year has been insane, and you have used your positive mindset to make the best of it. However, as we enter a new year and time of great change, you may feel a little scared and unsettled. Trust that everything happens for a reason, and keep being your bubbly self.
Leo (7/23-8/22) Horoscope
Go big or go home, right Leo? You have a tendency to focus on the big picture, but maybe it's time to celebrate the little things. This year may not have been so easy, and that's okay, but try to focus on the smaller things that brought you happiness in 2020. If those small things made you smile, who's to say bigger things won't in the new year?
Virgo (8/23-9/22) Horoscope
You may feel overwhelmed during Cap season, little Virgo. The reason for this is of course for the holidays, but also the conjunction and moving into Capricorn season. Don't let the stress consume you if you can help it. Put a smile on your face and push forward in your truest Virgo fashion. You can do this! The finish line is in sight.
Libra (9/23-10/22) Horoscope
As we move into Cap season, the holidays, and the new year, you may find it is time to do some inner child work, Libra. This time of year is the perfect season for self reflection! Take some time to journal and think about what is important to you. Create that balance you so crave, Libra.
Scorpio (10/23-11/21) Horoscope
Ch-ch-ch-changes! Capricorn season is going to bring about all the change for you, dear Scorpio. With the great conjunction, you will see new opportunities arising that you never have before. Jump on them, and embrace all the newness in your life. You won't regret it!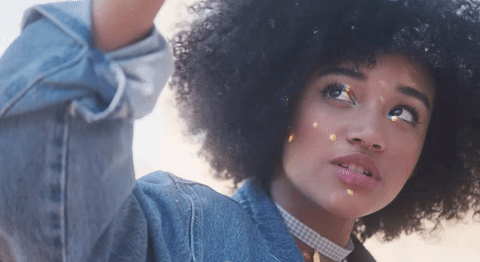 Sagittarius (11/22-12/21) Horoscope
You are so playful and full of light, Sagittarius. So when someone comes into your life who has trouble expressing happy emotions, it can confuse and overwhelm you. During Cap season, you will find people to be more quiet and grounded, and that's okay. Keep doing you, and you will attract all the fun loving people in your life!
Capricorn (12/22-1/19) Horoscope
Happy birthday, Capricorn! It is your time to shine — or jump, rather. New changes and opportunities are just around the corner, and you have to make sure you are ready to jump on them! Change is scary, we know, but it is your time to embrace the new. You are 100% ready for this, believe it!
Aquarius (1/20-2/18) Horoscope
Are you ready for some heat, Aquarius? Your love life is going to be heating up during Cap season, and you better believe that it will be good! Change is upon us, and this change will bring all the happy things, if you let it. Just remember to embrace your individuality, Aquarius.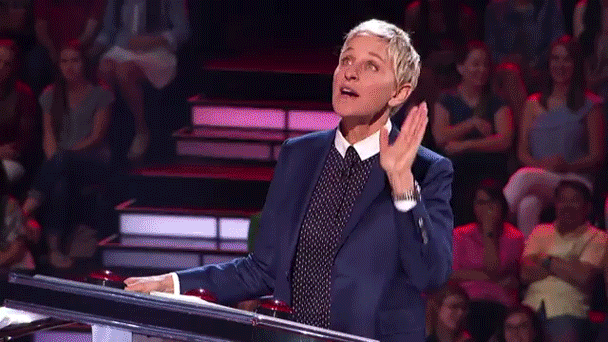 Pisces (2/19-3/20) Horoscope
You love to explore, Pisces, and this year has kept you in one place. That's okay. Try to find something this month you can do that's close to home, yet somehow still new. Changing small every day things in your life will keep it adventurous, and you will start 2021 with a fresh, new mindset. Trust it!