Books
Top 10 Lesbian Audiobooks and Originals on Audible
Here at AfterEllen, we're all about lesbian representation. And some of the most exciting lesbian stories being told these days come in a relatively new format: audiobooks.
Audiobooks have grown steadily more popular over the last four years. The majority of all Americans over 12 years of age have listened to at least one audiobook in the past year. Gone are the days of clunky books on tape. Audiobooks can be downloaded in the space of a few seconds. They sync between devices, meaning that you can always pick up where you left off. People listen on their commute to work, while doing housework, or going out for a run.
Audiobooks are the fastest growing segment of the publishing industry. They now represent a market worth billions of dollars. And the more popular audiobooks become, the more creativity – also, let's be real, money – is invested in their production. Publishing companies are opening more studios, releasing more titles, and forking out for quality narrators.
As of 2021 Audible is undeniably the biggest audiobook service. They host more than 200,00 audiobooks, a figure that is only set to grow. Because Audible is constantly creating – not only audiobooks, but original dramas. Audible Originals are an innovative twist on the traditional format of radio plays, with a cast of multiple actors. They're even home to stories by some of our favourite lesfic writers, including Harper Bliss and Radclyffe.
So here's a handy list of the top ten lesbian audiobooks and originals currently available on Audible.
1. The Color Purple. Audible commissioned a new reading of Alice Walker's best-known novel, narrated by none other than Samira Wiley. The Orange Is The New Black star – married to Lauren Morelli in real life – more than does this modern classic justice. Her narration is full of heart, perfectly capturing Celie's vulnerability and strength.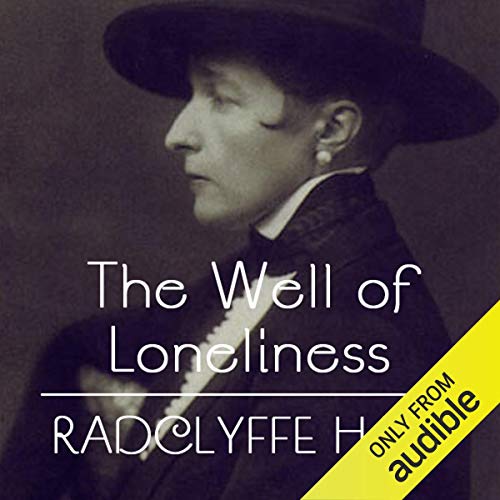 2. The Well of Loneliness. In 1928 Radclyffe Hall's novel was banned for indecency. It tells the story of Stephen Gordon, an English noblewoman who caused a scandal when she fell for another woman. Despite the controversy this book generated, the went on to become an international best-seller. Now this new edition narrated by Ell Potter, breathes fresh life into the original lesbian classic.
3. Hell Cats. Hell Cats is an Audible Original based on true historical events. It tells the story of the romance between pirates Anne Bonny and Mary Read – two women who passed themselves off as men for a life of freedom and adventure. It's a thrilling production with a stellar cast. Erin Doherty – best known for playing Princess Anne in The Crown – stars as Read.
4. Sour Hall. George and Ash, an interracial lesbian couple, inherit a farm on the Yorkshire moors. In this thriller, the women are plagued by the small-mindedness of local people and tormented by a boggart that feeds on their anxieties. Can the romance between George and Ash survive the strain of haunting and homophobia? Listen to this Audible Original and find out.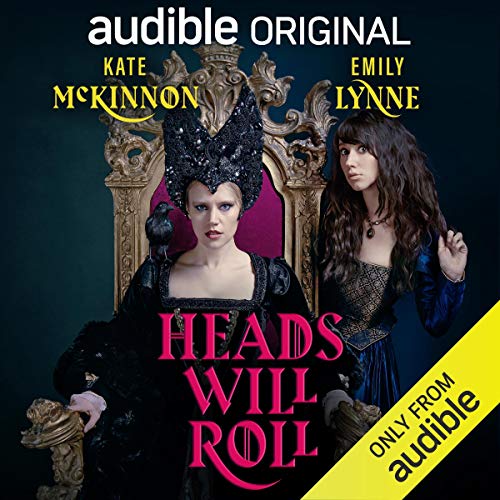 5. Heads Will Roll. This Audible Original stars none other than Kate McKinnon as Queen Mortuana of the Night Realm. After hearing a prophecy about a peasant uprising, Queen Mortuana goes on a quest to save her throne and quash democracy. Heads Will Roll is hilarious. And definitely not suitable for children.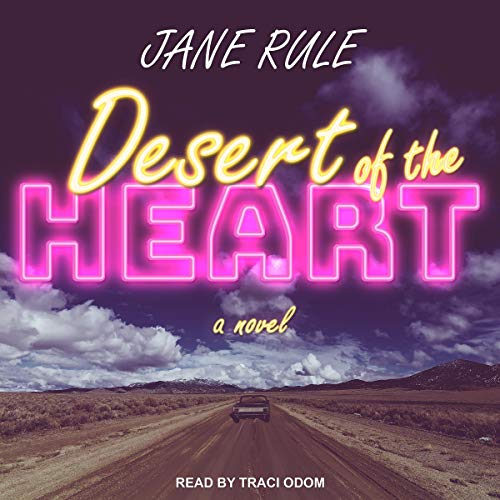 6. Desert of the Heart. Jane Rule's novel made waves when it was first published in 1964. It tells the story of Evelyn Hall, an academic who travels to Reno for a quick divorce and leaves with a girlfriend fifteen years her junior. When adapted for screen by Donna Deitch as Desert Hearts, it became the first mainstream lesbian film to have a happy ending. And now Traci Odom narrates the story for a new generation.
7. The Mercies. After the fishermen of Vardø are killed off in a storm, the women on the island must learn to fend for themselves. With lesbian romance, a proto-butch community elder, and a feminist take on the Scandinavian witch trials, Kiran Millwood Hargrave's adult fiction debut has it all. The audiobook is narrated by Jessie Buckley, best known as the star of Wild Rose. And the musicality of her voice makes for a spellbinding listen.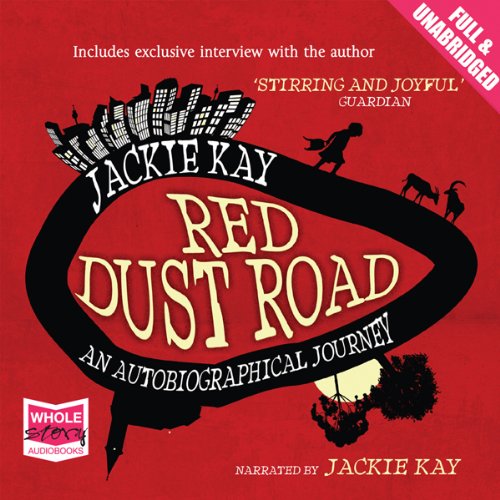 8. Red Dust Road. With this audiobook, Jackie Kay tells her own story in her own voice – quite literally. Her memoir Red Dust Road offers fantastic insight into growing up Black in Scotland (where Kay is currently Poet Makar), the vibrant lesbian communities of the 1980s, and the politics of belonging.
9. Juliet Takes a Breath. If you're looking to listen to some young adult fiction, Juliet Takes a Breath is the perfect place to start. Gaby Rivera's debut novel is the coming out story of Juliet, a Latina lesbian from the Bronx. Worried her conservative parents won't accept her, Juliet looks for answers in the words of Harlow Brisbane – a white feminist author known as "the pussy lady." During a summer internship with Harlow, Juliet figures out how to live life on her own terms. Narrator Lillian Claire brings this spirited character to life.
10. Carol. Who can resist this romance between an earnest shopgirl and a sophisticated suburban housewife? Though best known for her thrillers, Patricia Highsmith's foray into the world of lesbian fiction has become something of a cult classic. If you enjoyed the novel or the film starring Cate Blanchett, it's well worth a listen. The audiobook is narrated by Laurel Lefkow, who has a gift for dramatic tension.