The Tokyo 2020 Olympics has a record breaking 181+ LGBT athletes competing in it. It has seen more visible out Olympians than all the previous Olympics combined. Furthermore, there are more lesbian and bisexual women than gay and bisexual men, with a ratio of about 8:1. So let's take a look at some lesbian and bisexual women from Team Brazil!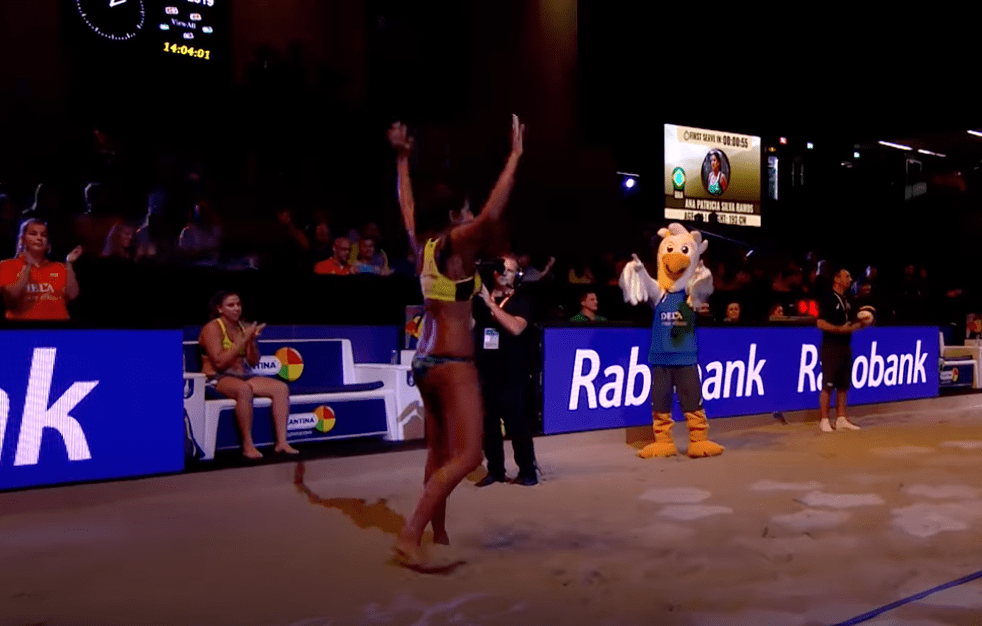 Ana Patrícia Ramos is an out beach volleyball player, from Fortaleza, Brazil. "My family used to go to the beach, so I always had a special link with it, for the freedom, and peace, that it brings me. When I was invited to do the try-out it was love at first sight. I always thought that I would be an athlete, and I knew I could make it. However I was a little anxious because I was getting old, but when the chance appeared I took it with all my strength," reported the Olympics' website.
Bárbara Arenhart is a Brazilian handball goalkeeper. She has a ton of awards, including All-Star Goalkeeper of the World Championship (2013), All-Star Goalkeeper of the Pan American Championship (2017), Australian Handball Federation Handballer of the year (2013) and Goalkeeper of the year (2013).
Isadora Cerullo is a Brazilian rugby player who was proposed to by her girlfriend, Marjorie Enya, after competing in her team's final game at the Rio Olympics in 2016. Marjorie said, "As soon as I knew she was in the squad I thought I have to make this special. I know rugby people are amazing and they would embrace it. She is the love of my life," according to OutSports.
Marina Fioravanti is a Brazilian rugby player. She is nicknamed "Tchoba" and likes playing the guitar.
Andressa Alves da Silva is a Brazilian soccer player who has represented her country at numerous World Cups. Andressa is married to Francielle Manoel Alberto, another Brazilian football player.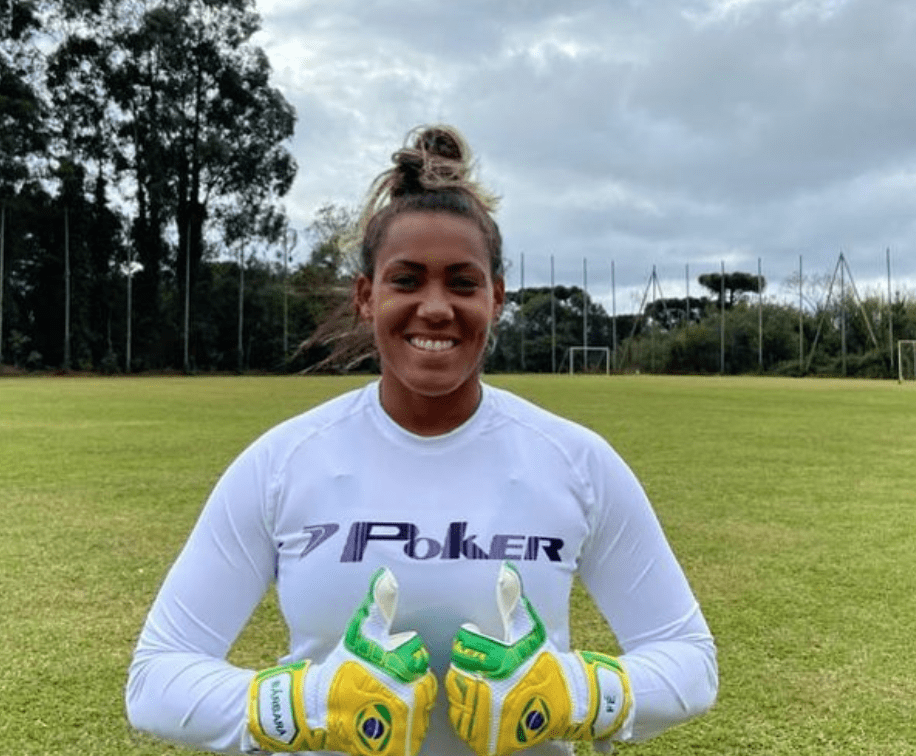 Bárbara Barbosa is a Brazilian soccer goalkeeper who has played for clubs in Italy, Sweden, and Germany, as well as her home country. Since 2007, she's won over 30 caps for Brazil. She's played for her nation at four editions of the FIFA Women's World Cup and at two Olympic Games.
Marta Da Silva is a Brazilian soccer player who is "widely considered the greatest female football (soccer) player of all time," according to Britannica. "Marta was a six-time winner of the Fédération Internationale de Football Association (FIFA) World Player of the Year award (2006–10 and 2018)."
Marta's love for football is clear. Making it to the big stage hasn't been easy:
"Prevented from playing football with her male peers because of her gender, Marta began honing her skills as a young girl by kicking abandoned deflated footballs and improvised balls made up of wadded grocery bags through the streets of her small town. She eventually joined a local boys' junior team, for which she was playing when she was discovered at age 14 by a scout from Vasco da Gama, a renowned men's football club in Rio de Janeiro that was looking to begin a women's team. Thereafter she played on women's teams, beginning with Vasco, until it folded a few years later, and then with Santa Cruz in Brazil before joining Sweden's Umeå IK in 2004."
Tokyo 2020 is 43-year-old soccer player Formiga's seventh Olympic Games! Rosana, a four-time Olympian, said Formiga is "not from this planet," according to Goal. 25 years going to the Olympics definitely makes her a legend of the game.
Letícia Izidoro and Aline Villares Reis are two Brazilian goalkeepers at the Olympics this year… who play on the women's team in more ways than one. It's no news that soccer is a lesbian magnet, Brazil's team just reaffirms it, so now on to surfing!
Silvana Lima is a Brazilian surfer with a warrior-worthy backstory. "Lima started well behind the line, growing up in a snack-shack on the sand in Paracuaru, Brazil, owned by her parents," according to World Surf League. "She learned to surf on a piece of wood that she adorned with a makeshift fin herself. Her first "real" board was a hand-me-down she got at 14. Yet from those humble beginnings she went on to become an eight-time national champion, a two-time runner up to the World Title, and an inspirational unsung hero."
Ana Marcela Cunha, the Brazilian swimmer, won gold in the 10km marathon at Tokyo 2020, becoming "the seventh gold medal at the Tokyo Olympics for Team LGBTQ…essentially [guaranteeing] that Team LGBTQ will have a top-12 finish in the medal count, if not top-10," according to OutSports. Ana is engaged to Brazillian water player, Diana Abla.
Caroline Kumahara is an openly lesbian table tennis player from Brazil. She competed at the London 2012 and Rio 2016 Olympics and has won three Latin American Cups.
Geisa Arcanjo, shot putter, has a personal best of 19.02 metres. She competed in London 2012 and Rio 2016, as well as Tokyo 2020.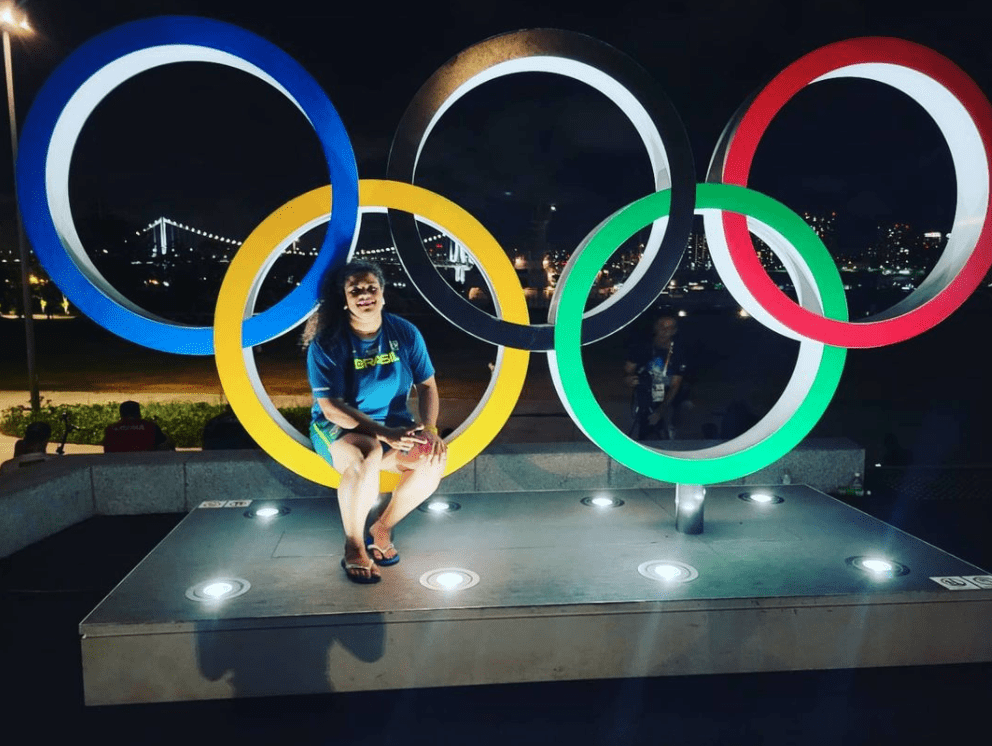 Izabela Da Silva, discus thrower, has a personal best of 62.18 metres. Tokyo is her first Olympics!

In volleyball, Brazil and the gays have Ana Carolina da Silva and Carol Gattaz representing. Ana won the 2017 South American Championship Best Middle Blocker award and the 2017 FIVB World Grand Champions Cup Best Middle Blocker Award. Carol Gattaz is a lesbian who won the World Grand Prix three times in a row.